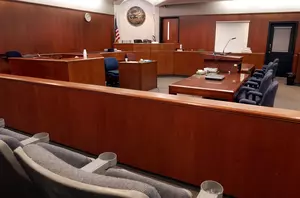 Former Olmsted County Worker Charged With Identity Theft
Getty Images
Rochester, MN (KROC AM News) - A former Olmsted County employee has been charged with using private personal information of other workers to take money from their bank accounts.
Four counts of identity theft have been filed in Olmsted County Court against 30-year-old Kanong Vang of rural Dodge Center.
The cases are based on incidents that occurred during a two-week span last October.
In one incident, Vang is accused of withdrawing $3,000 from a savings account at Mayo Credit Union on Oct 10th. She is accused of taking $5,000 from another MCU account a week later. Another case involved a $1300 withdrawal from a Wells Fargo account on Oct 12th. The fourth case was linked to the theft of a wallet from an employee room at St. Marys Hospital. Vang is accused of using a bank card in the wallet to check an account at a Mayo Credit Union office. An employee became suspicious and called police.
A police investigator used surveillance video to verify Vang's husband Shoua Yang was involved in one of the thefts and he has also been charged in that case.
The investigator learned Vang used her job while working for Olmsted County to obtain banking and driver's license information from three of the victims.
She and her husband have been ordered to make their first court appearance in March.
More From Quick Country 96.5