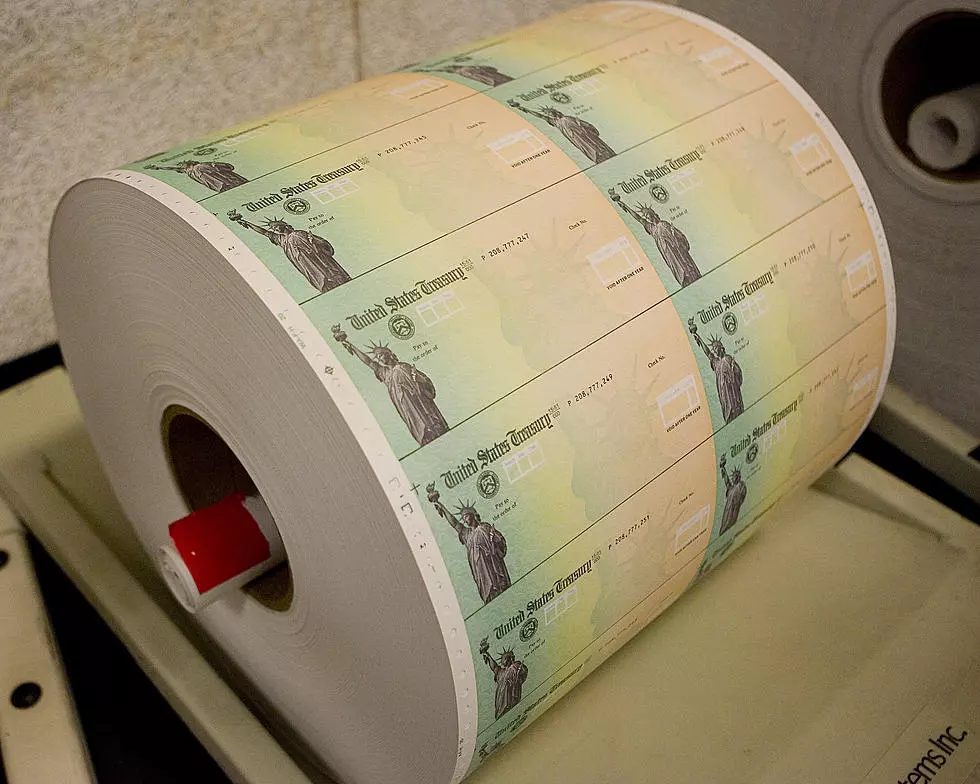 Here's How to Check When Minnesotans Will Get Their Third Stimulus Check
Photo by Jeff Fusco/Getty Images
Many people are eagerly awaiting for our third stimulus checks to hit our bank accounts, which should be soon... right? There's a way for us to check on when this stimulus check will be in our bank accounts and that's using this tool from the IRS called 'Get My Payment'.
First, we know that not everyone is eligible for this third stimulus check. CBS News writes that individuals who make more than $80,000 or couples who file their taxes jointly who make more than $160,000 are not eligible. How do they determine your annual income? They look at your most recent tax return. So if you've already filed for your 2020 tax return then they'll use that, or if you haven't done that yet (like me) then they'll use your 2019 tax return.
So when will we get these third stimulus checks? It's very simple to check. Just go to irs.gov/coronavirus/get-my-payment and click 'Get My Payment'. It will then ask you a few basic questions and when you click 'Continue' it'll tell you when they have the stimulus check scheduled to deposit into your bank account. See, easy!
When you fill out all of this information a date may not pop up. It might say 'Payment Status Not Available'. The IRS website says that this means one of two things: either they "haven't yet processed your payment or you're not eligible for a payment. Another possible message that could pop up is 'Need More Information'. This would mean that "[your] payment was returned to the IRS because the Postal Service was unable to deliver it." If you get this message there will be a tool for you to fill in your bank account information to get it deposited to your account.
Hopefully we'll be able to use some of this stimulus money on events this summer as things start to open back up, thanks to the COVID vaccine. Speaking of the COVID vaccine, if you have any reservations or questions about the vaccine, below are answers to the 30 most common questions about the COVID vaccine.
LOOK: Answers to 30 common COVID-19 vaccine questions
While much is still unknown about the coronavirus and the future, what is known is that the currently available vaccines have gone through all three trial phases and are safe and effective. It will be necessary for as many Americans as possible to be vaccinated in order to finally return to some level of pre-pandemic normalcy, and hopefully these 30 answers provided here will help readers get vaccinated as soon they are able.
More From Quick Country 96.5