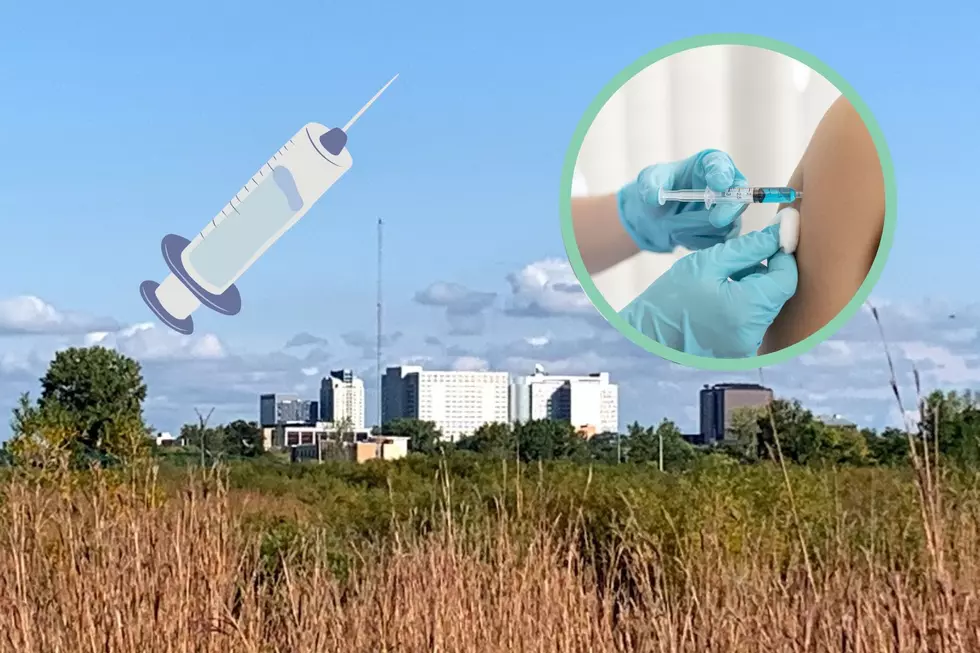 Here's How to Get the New Omicron Covid Boosters in Rochester
CSJ/TSM-Rochester (Canva)
The new Covid boosters that have been specially formulated to be more effective against the Omicron variants will be available in Rochester Friday. Here's how you can get yours.
The Minnesota Department of Health (MDH) announced several weeks ago that it would be receiving the new Covid boosters in early September. New doses of those two new 'bivalent' boosters (called 'bivalent' because the vaccine is one single shot that targets two variants) are already available in some parts of the state.
And now, MDH has announced that those new Covid boosters will be administered starting Friday, September 16th, 2022 at a special vaccination clinic to be located at Mayo Civic Center in downtown Rochester and will both be open Fridays from noon to 7 pm and Saturdays from 11 am to 6 pm, and will offer the Pfizer bivalent booster. You can make an appointment at the Rochester location HERE.
Important Info About Luke Bryan's SE MN Four Tour Show
MDH notes that the Pfizer bivalent booster vaccine is recommended for people ages 12 and older, and can be given at least two months after a primary vaccine series or booster vaccination. The bivalent vaccines can only be used for a single booster dose.
In addition to state-run vaccination sites, Minnesotans can find updated bivalent boosters through Minnesota pharmacies, health care systems, local public health and other healthcare providers. These boosters will continue to be free for all Minnesotans at both state and private sites, regardless of insurance status, MDH said.
Listen to Curt St. John in the Morning
Weekdays from 6 to 10 a.m. on Quick Country 96.5
Only True Minnesotans Know How to Pronounce These Names
Are you a TRUE Minnesotan? If so, you won't even have to guess how to correctly pronounce the following names of cities and towns here in Minnesota. Take a look-- how many do YOU know how to say?
More From Quick Country 96.5