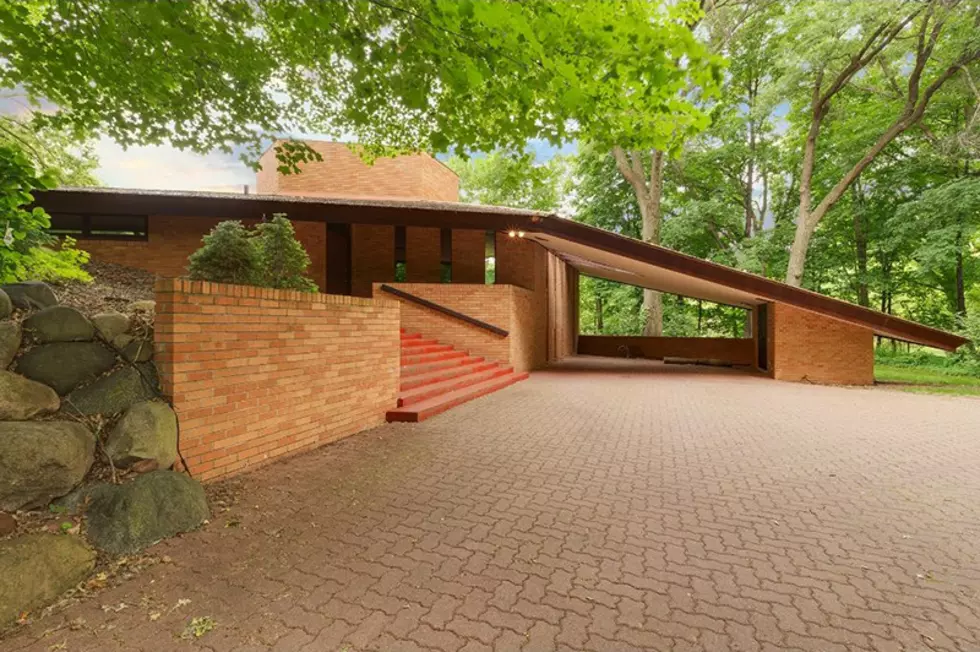 How To Own A Frank Lloyd Wright Designed House In Minnesota
Chad Larsen / Berg Larsen Group via CIRCA
It's a dream for any architect, and perfect for every family.
They might be rare in Minnesota, but we still know what it means to own a home designed by the legendary Frank Lloyd Wright. According to Wikipedia, the Wisconsin native designed "1,000 structures, 532 of which were completed." This home is just one of them. He focused on making sure his worked flowed with the nature surrounding it.
You too can now potentially own a home designed by Frank Lloyd Wright right here in Minnesota. CIRCA explains of the Minneapolis home, "Incredible location, close to downtown Minneapolis, yet set on 3.77 extremely private acres at the end of a quiet cul de sac. Incredible light filled property takes superb advantage of its site overlooking a beautiful natural area. Vaulted great room with walls of glass and extensive built-ins. Many custom features. 3 bedrooms on main level. Lower level family room. Once-in-a-lifetime opportunity."
The home includes a lot of open space. It even has its own area to create a music library or music studio!
It's a little pricey at $1,495,000 - but hey, it's fun to dream! To my knowledge, it's been on the market for a little under two years already.
Would you want to own this home? Contact Chad Larsen of the Berg Larsen Group here!
More From Quick Country 96.5