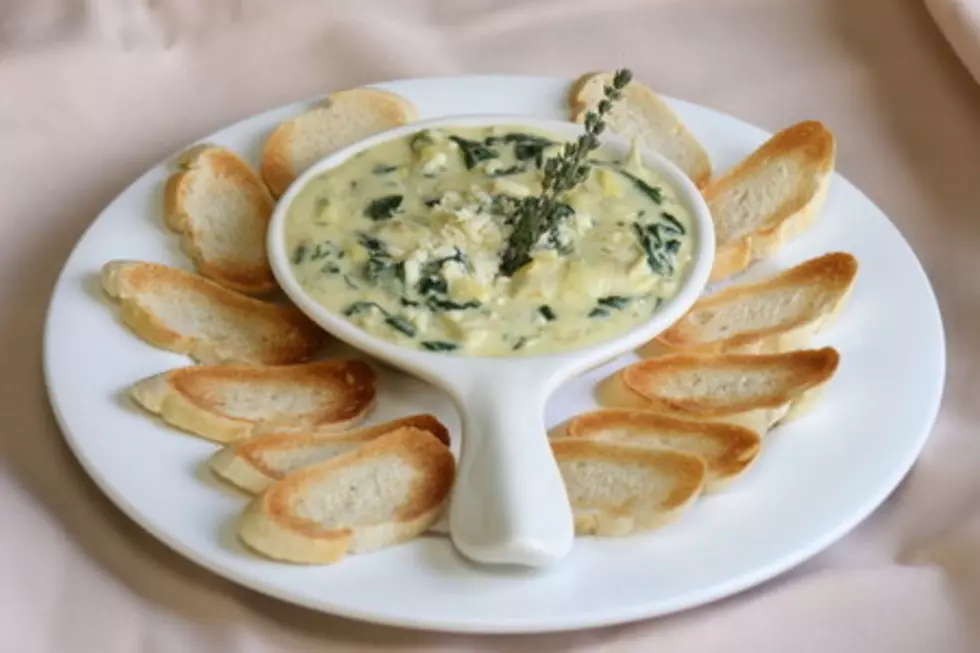 Is This Rochester's Favorite Super Bowl Food?
ThinkStock
Okay, I don't actually know that this recipe is Rochester's favorite, but I do know my wife and I are planning on making it at our place in northwest Rochester this Sunday. So I guess that counts.
(I don't know about you, but we don't make too much of a big deal over the Super Bowl. Sure, we'll watch it-- if only to see the commercials-- but seeing as it's played on Sunday-- a school night!-- we usually just stay home and make some appetizers.)
A few years ago, we made some fresh guacamole and some Buffalo chicken dip. This year, though, we found THIS recipe for some Spicy Artichoke Dip.
We first saw it while watching Trisha's Southern Kitchen, with Trisha Yearwood, on the Food Network, and we can't wait to try it.
It has your basic stuff in it-- like red onions, jalapeno peppers and cheese. And, of course, artichokes too. But you can use the canned version, so the prep work doesn't look too involved (which I'm all for!).
I'll let you know how it turns out. What's your favorite thing to have while watching the Super Bowl?
More From Quick Country 96.5