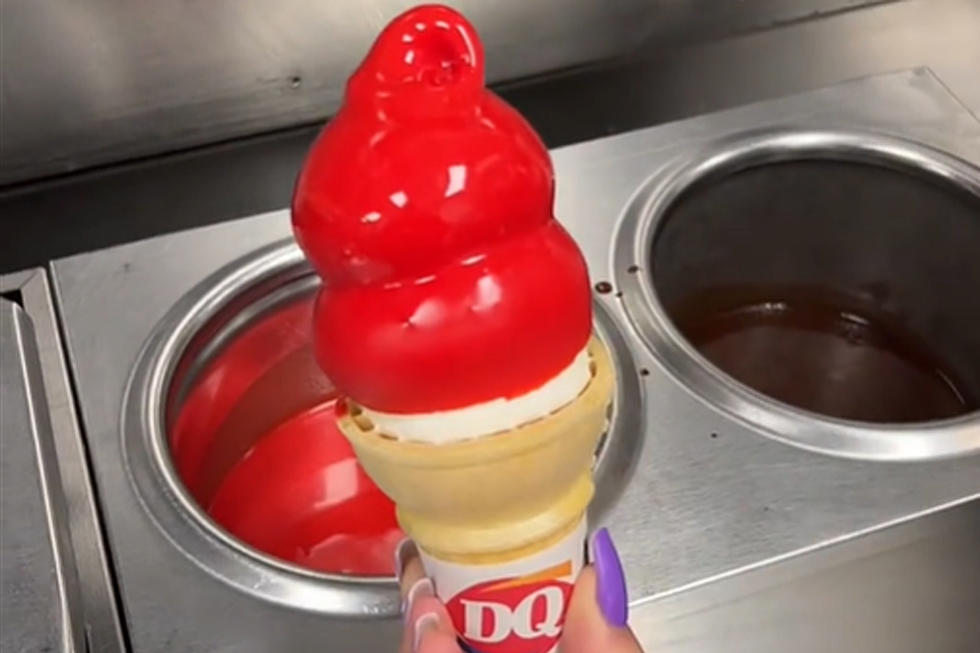 Dairy Queen Cancels a Popular Flavor + the Internet Goes Crazy
TikTok
Dairy Queen is discontinuing one of the flavors in its line of dipped cones, and the news has some internet users upset.
Rumors that Dairy Queen was discontinuing its Cherry Dipped Cone began online when the TikTok account for the Dairy Queen in Shelby Township, Mich., shared a video showing a worker making one of the cones, while saying that it was going to be out of stock soon.
"I love coming on here to tell you guys when Dairy Queen has a new product, but unfortunately today I have some bad news and I feel like a lot of people will be upset about this," that person states.
"I don't know when or if it's returning but Dairy Queen is discontinuing their cherry cone dip," the employee adds. "It's already sold out in our warehouse, so once we deplete the inventory in the store, it will be sold out until further notice."
Dairy Queen has removed the Cherry Dipped Cone from its website, and a spokesperson for the chain confirmed the news to Today.com, saying, "At this time, the Cherry Dipped Cone at Dairy Queen is being discontinued. That said, DQ is always rotating our dipped cone flavors and Cherry Dipped Cones may return in the future. Fans should check with their local DQ restaurant to learn which flavors are available."
The news caused a number of people to turn to social media to express their displeasure with the decision.
The 50 Saddest Country Songs of All Time
Each one of the 50 saddest country songs of all time tells a story. Some of those stories are about the pain of heartbreak, while others explore the grief of losing a loved one. Some are about more unconventional subject matter — from infertility to the loss of the beloved family dog — while others tap into the universal subjects of heartbreak and loneliness. Flip through the gallery below for a list of the saddest country songs, ever.
More From Quick Country 96.5