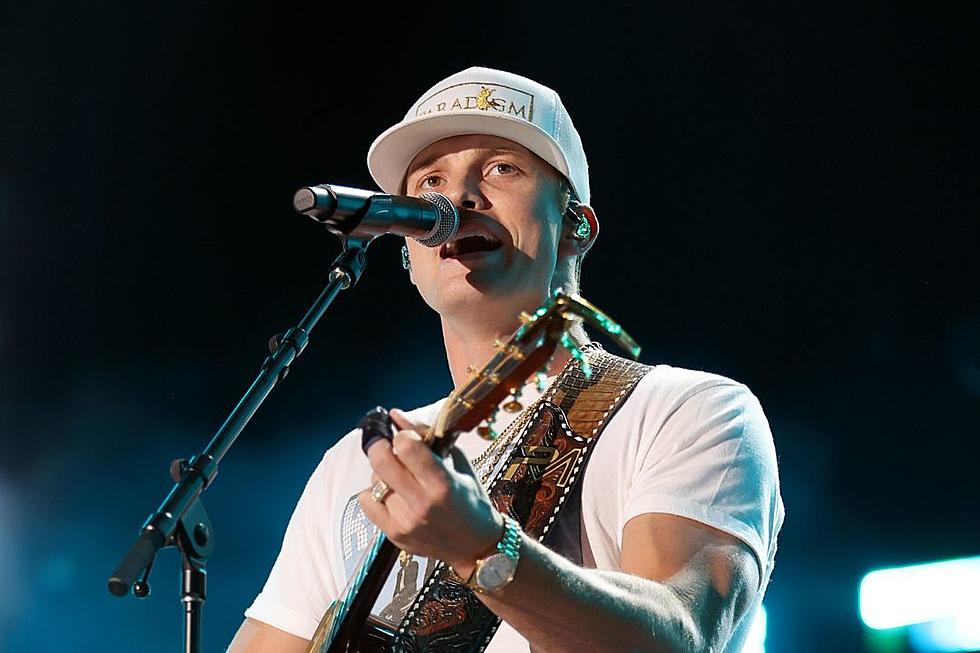 Parker McCollum's New 'Tails I Lose' Is a Classic Country Heartbreak Song [Listen]
Jason Kempin, Getty Images
Parker McCollum broods over a shattered relationship in his stunning new song, "Tails I Lose."
McCollum wrote the song alongside hit songwriters Wade Bowen, Brad Warren and Brett Warren, and it melds core traditional country instrumentation with a tale of what fragmented romance looks like.
With its unconventional title, one might wonder from the onset what the song's about. Is McCollum attributing love to a game of luck? Fortunately, it's clear right from the get-go of the tenderly-strummed acoustic guitar chords and McCollum's pensive delivery — listeners are going to get a good ol' country heartbreak song.
"Nothing's gonna change your mind / Nothing's gonna change my luck / Might as well toss this last dance jukebox quarter up / I've done everything I can It don't matter where it lands / Ain't a damn thing I can do / It's heads you win / Tails I lose," McCollum laments in the chorus as the wailing pedal steel accents augment the grip of his plaintive narration.
Though this one-sided romance isn't a reality for the happily married McCollum, he does a remarkable job at singing it like he lives and breathes every second of it — an indisputable trait of a great country storyteller.
"Tails I Lose" is the latest preview of McCollum's forthcoming album, Never Enough. Due out May 12, the LP will feature previously released songs "Speed," "I Ain't Going Nowhere," "Stoned" and the single "Handle on You," which is fast approaching the top spot on the Mediabase country chart.
The 50 Saddest Country Songs of All Time
Each one of the 50 saddest country songs of all time tells a story. Some of those stories are about the pain of heartbreak, while others explore the grief of losing a loved one. Some are about more unconventional subject matter — from infertility to the loss of the beloved family dog — while others tap into the universal subjects of heartbreak and loneliness. Flip through the gallery below for a list of the saddest country songs, ever.
More From Quick Country 96.5