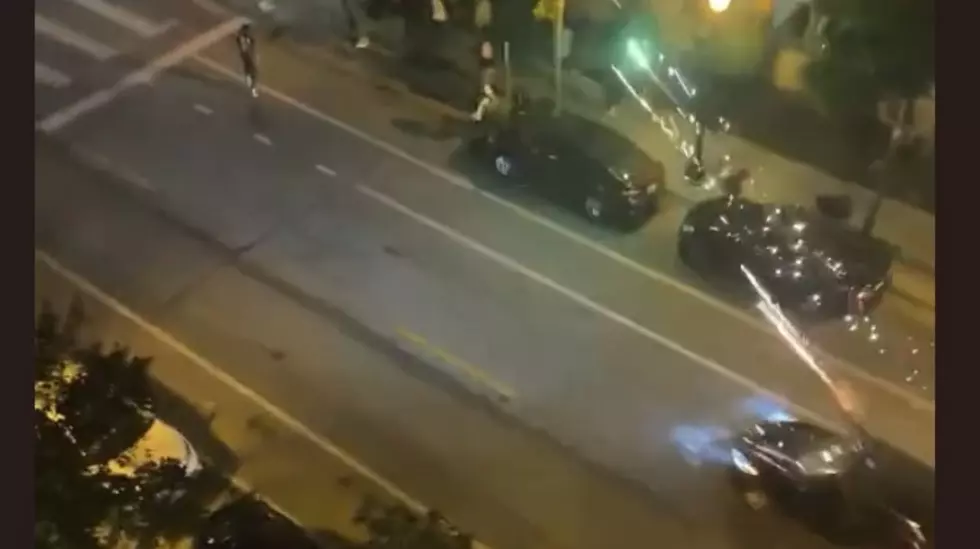 Chaotic Fireworks War Erupts in Minneapolis as 4th of July Celebration Comes Unhinged
Twitter via @kirawontmiss
The 4th of July celebration in Minneapolis, Minnesota became quite chaotic as many people began shooting fireworks at each other late into the night. Videos have surfaced on social media showing the wild scene.
Smoke and sparks filled the Minneapolis night air as the 4th of July celebration became more like a war zone.
Many people were out in the streets shooting fireworks at one another.
Some were seen on foot shooting roman candle style fireworks at other people.
Others were riding out of the roof of cars while shooting sparks at bystanders.
Buildings were illuminated by the sparks being spread throughout the night, with reports saying the activity went on until 2 a.m. after the 4th.
Chaotic Fireworks War Erupts in Minneapolis on 4th of July
See one video via WDSU News on Facebook below.
Check out another chaotic clip via @kirawontmiss on Twitter.
Reactions to the clip coming from Twitter below.
11 Tourist Destinations That Don't Live Up to the Hype