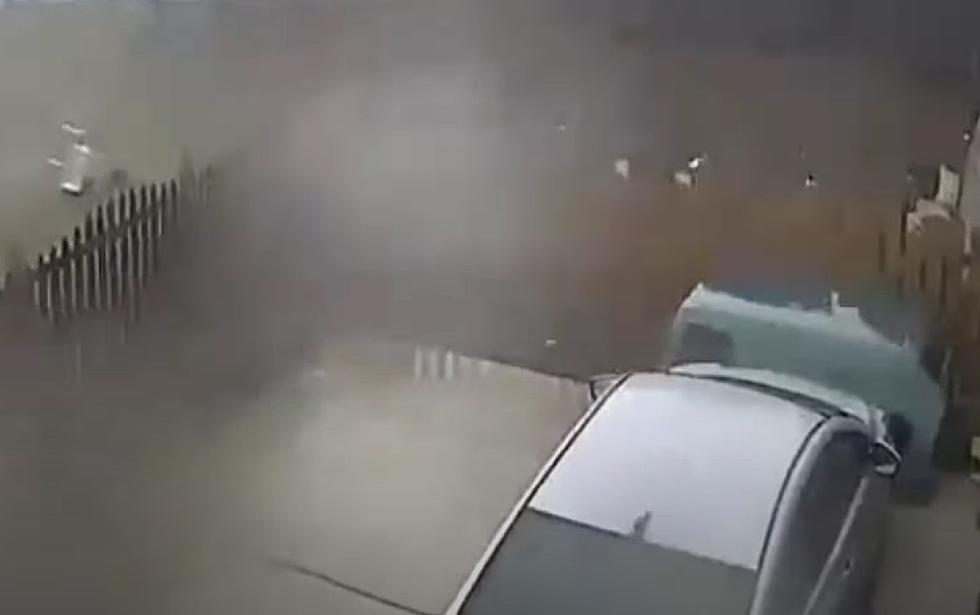 Insane Video Shows a Tornado Graze a Joliet, Illinois Home
CBS Chicago/Jose Diaz via YouTube
Talk about a near miss. A new video share from Joliet, Illinois appears to show a tornado barely miss a home, but still cause big damage.
CBS Chicago shared this video that I believe was shared with them by Jose Diaz. This violent storm touched down near County Line Road and Townsend in Joliet, Illinois at around 10:34 am Monday morning.
CBS News is reporting that the National Weather Service has confirmed this was one of several tornadoes that hit the Joliet, Illinois area on Monday. The aftermath of the storm included trees being uprooted and many buildings damaged.
Earlier Monday, this same storm system dropped tornadoes that were spotted near Champaign, Illinois. Some Illinois storm chasers captured wild video of the swirling clouds near Naperville, too.
We're not even officially into spring, but it's already been a stormy couple of months in both Missouri and Illinois. Makes you wonder what March and April will bring.
Illinois' Most Romantic Place is This Hot Tub in the Woods
More From Quick Country 96.5