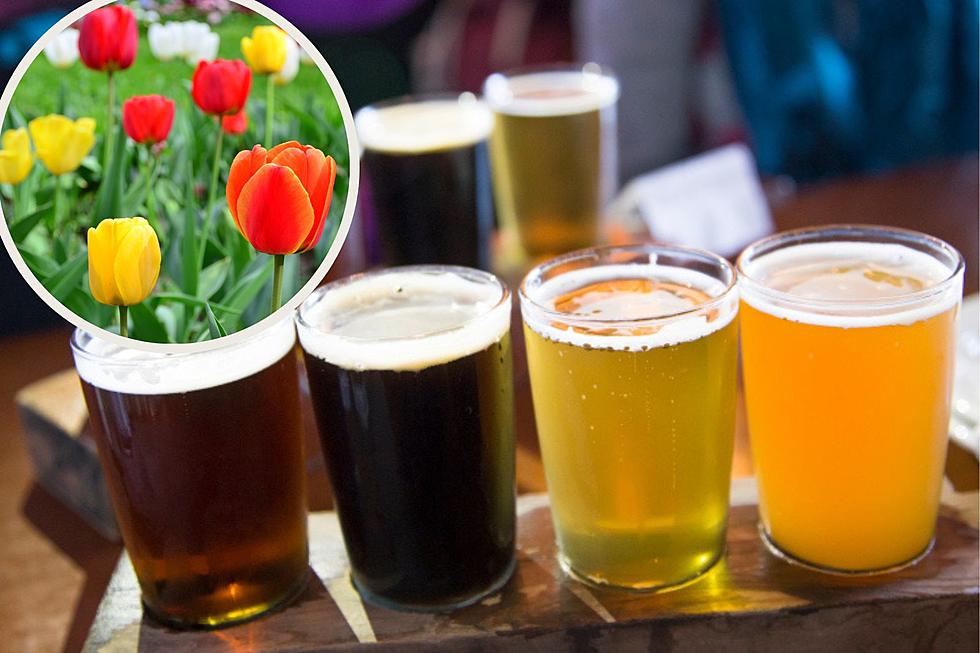 Iowa Brewery's Latest Brew is Made from Flowers
Thinkstock
I'm a big beer fan and I love trying new beers. More and more breweries keep popping up around the country and they all come with their own unique ideas. I've seen some pretty creative beers and this one that comes from a brewery in Newton, Iowa is definitely up there as one of the most creative.
Some breweries have gotten a little wild with their beers. One Minnesota brewery in the Twin Cities, Bald Man Brewing, releases a new "strange beer" each Wednesday. They create beers like a hazy pale ale infused with pineapple and jalapeño or key lime kölsch infused with fresh ginger.
I'd say I'm pretty open-minded when it comes to trying new beers. Really, my only thing is that typically I'm not an IPA person. If you give me a strange-flavored beer I'll probably try it, even this Iowa beer that was made with flowers!
Yes, seriously, this beer was made from flowers.
Flower Beer
The brewery is called Gezellig Brewing and they came out with a new beer made from tulips. Their menu says that the beer is "brewed using locally grown tulip petals and bulbs".
It's a wheat beer and I enjoy wheat beers so you know what, I'd totally try this! They don't say what exactly it tastes like but I'd imagine it would be a little florally. Maybe sort of fruity?
Delicious Beers Await at These 22 Breweries Within an Hour of Rochester
Craft breweries are incredibly popular right now and it doesn't seem like they'll be going anywhere. Right here in southeast Minnesota, there are 22 breweries all within an hour for Rochester and more are being added!
More From Quick Country 96.5