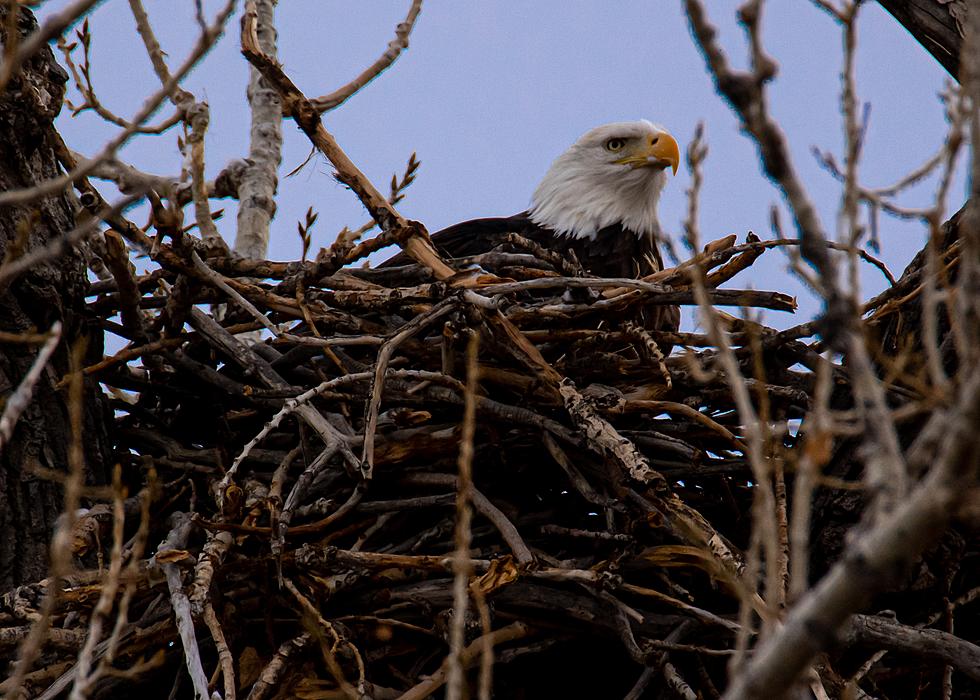 BABY EAGLE ALERT: Eaglet Has Hatched in Minnesota DNR EagleCam Nest
Photo by mana5280 on Unsplash
The Minnesota Department of Natural Resources has announced that a baby eagle has hatched in this years EagleCam nest -- and you can watch it live right now.
The pair had laid two eggs in February, but one was broken during the early March winter storm.
This is the tenth year the Minnesota Department of Natural Resources has placed cameras at the nest.
Minnesota DNR EagleCam Live Stream
Note to viewers: This is live video of wild bald eagles living in nature. Natural struggles will occur and some of the feeding or other wild bird behaviors may be difficult to watch. Please use discretion when watching this cam. DNR staff monitor this camera and nest.
According to the DNR:
Right now, there is little activity at/near the nest with our famous pair.  When the cam came on this morning, the female was at the nest, however, so this is great news!  The resident male hasn't been seen much by the photographers in the area, but this isn't unusual.  Will he come back?  Will another male take over?  It is hard to tell, but the female is keeping watch over her territory, so expect for things to get eggciting!
This EagleCam is brought to you by the Minnesota DNR Nongame Wildlife Program, which helps over 700 species of Minnesota wildlife thrive. The program is largely supported by donations from Minnesotans like you -- and you can donate here.
Old Church Converted Into Beautiful Home For Under $270K
More From Quick Country 96.5