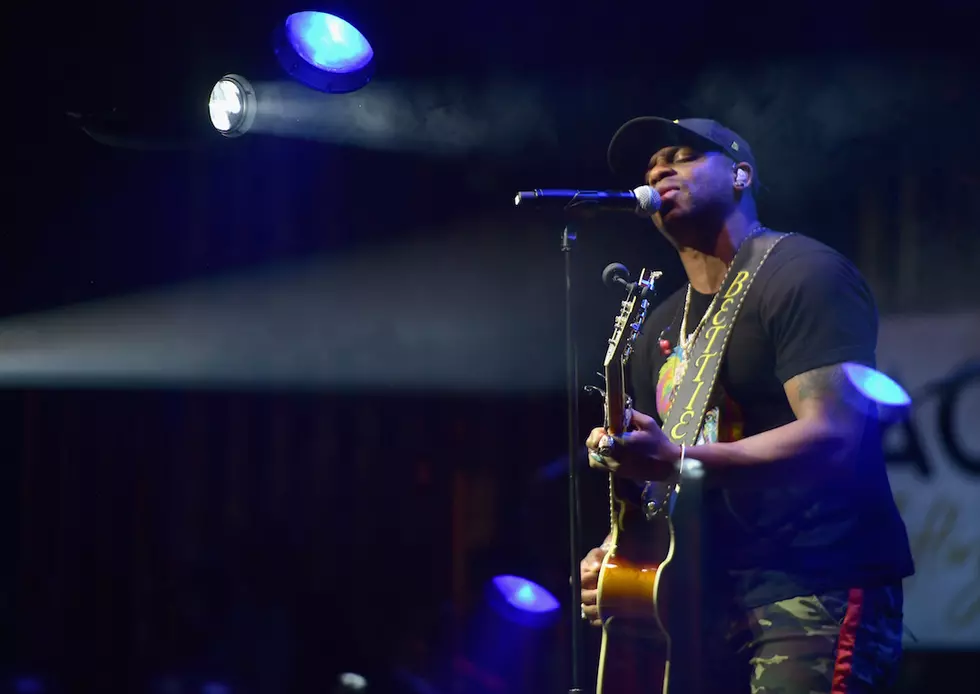 Kane Brown's Live Forever Tour Dates With Jimmie Allen Will Make Country Music History
Matt Winkelmeyer, Getty Images
During what is Brown's first-ever headlining arena tour, a number of up-and-coming supporting artists are joining him on the road; in addition to Allen, Granger Smith, Danielle Bradbery and RaeLynn will each play a selection of the dates. For Allen's first stops on the Live Forever Tour, on Feb. 15-17, he and Smith were slotted to open for Brown.
This tour brings with it some firsts as well: Not only is it the first time that Brown will be consistently playing to such large crowds, it's also the first time that many of the supporting artists have played in venues of that size. Additionally, the tour marks the first time two black country artists with No. 1 singles to their name have toured together.
"I was actually texting Kane the other day about that. I was like, 'Bro, you realize our first show together is history,'" Allen adds. "So it's the Live Forever Tour, but when it's me, Kane and Granger, it's the Oreo Tour.
"But then Granger was like, 'Well, Earl [Dibbles Jr.]'s' coming, so you mean the Double Stuf Tour,'" Allen jokes. "So if you come out to the tour, bring your milk, people."
WATCH: Jimmie Allen's "Make Me Want To" Is Gonna Be Your New Addiction
While Allen is excited for his tour with Brown and company, the fact that he got to have his first major tour experience with McCreery made the milestone even more special.
"It's so fitting that I get to do it with a guy who -- I've known Scotty since he was 16," Allen recalls. The pair first met as contestants on American Idol in 2010. McCreery went on to become the show's Season 10 winner, while Allen was cut just before cracking the Top 24, but the pair agrees that they've had mutual personal respect and musical admiration for each other ever since.
Plus, Allen says, it meant a lot to tour with someone he has so much history with: "I got to see him go from a scaredy kid to a confident boy to a confident man, to now a married man," he continues. "He's a good guy ... He has a great fanbase, and I'm just thankful he's giving me the opportunity to take my music and put it in front of his fans."
Still, there's bound to be a learning curve on any first big tour, even one alongside a longtime friend.
"It's a big thing between touring with my college band in a van or a Ford Explorer, going from college to college, and being on the bus now, with the crew and the set manager," Allen explains. "You have to have a set time, and you can't really go over. It's definitely been a learning experience, but it's been great."
Who Else is Going on Tour in 2019?
More From Quick Country 96.5