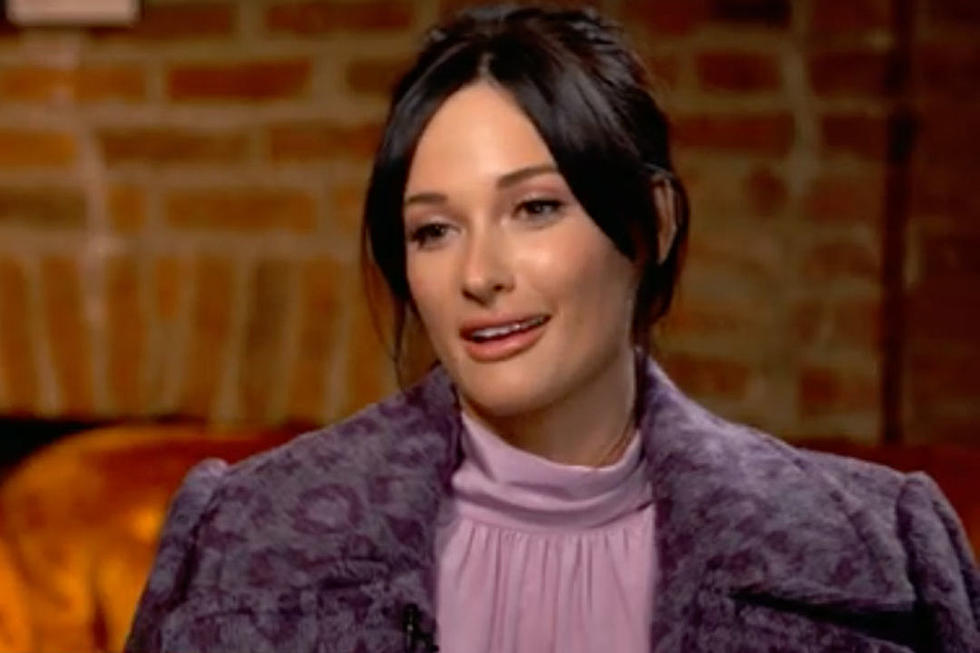 Kacey Musgraves Was 'Intimidated' by Fame: 'I Was Turned Off by the Artist Side of Things'
CBS This Morning via YouTube
The success of Kacey Musgraves' critically-acclaimed Golden Hour album has made her a star, but the idea of being famous is something she's had to learn to accept.
Sitting down with host Gayle King on CBS This Morning, Musgraves admits that while she's loved music and singing since she was a child, she didn't have much of an interest in being an artist, describing how she felt a "shift" when she moved to Nashville at 19 and learned that you could have a career as a songwriter.
"I was kind of turned off by the whole artist side of things," she says, "And then somewhere along the way, I started collecting these songs that felt like I wouldn't want to give them up."
Musgraves' career was built on a foundation of songwriting — the Texas native co-wrote every track on all three of her studio albums (except for a cover of Willie Nelson's "Are You Sure" on Pageant Material). While each project has earned positive reviews, it wasn't until 2018's Golden Hour that she began to track cross-genre fans — even the Jonas Brothers admitted to being enamored by the album.
The 10 Sexiest Female Voices in All of Country Music
Musgraves says accepting her fate — and her fame — has been an adjustment.
"It's not my favorite thing," she says. "I think it used to freak me out a lot when I was younger, I was really intimidated by it. But as I've gotten older I've realized that there's not really anything to be scared of. I have a wonderful foundation with my family underneath me, my husband, I know who I am."
What has led the "Butterflies" singer to achieve celebrity status is her talent — anchored by an unwavering commitment to staying true to her identity. She explains that she can't, and wouldn't, force herself to record a song that isn't genuine.
"I can't imagine something more excruciating ..." she says of having a hit song that she isn't proud of. "It's not worth it to me. I wouldn't be proud of changing myself to try to appease to a wider range of people."
11 Songs That Changed Modern Country Music: 
More From Quick Country 96.5