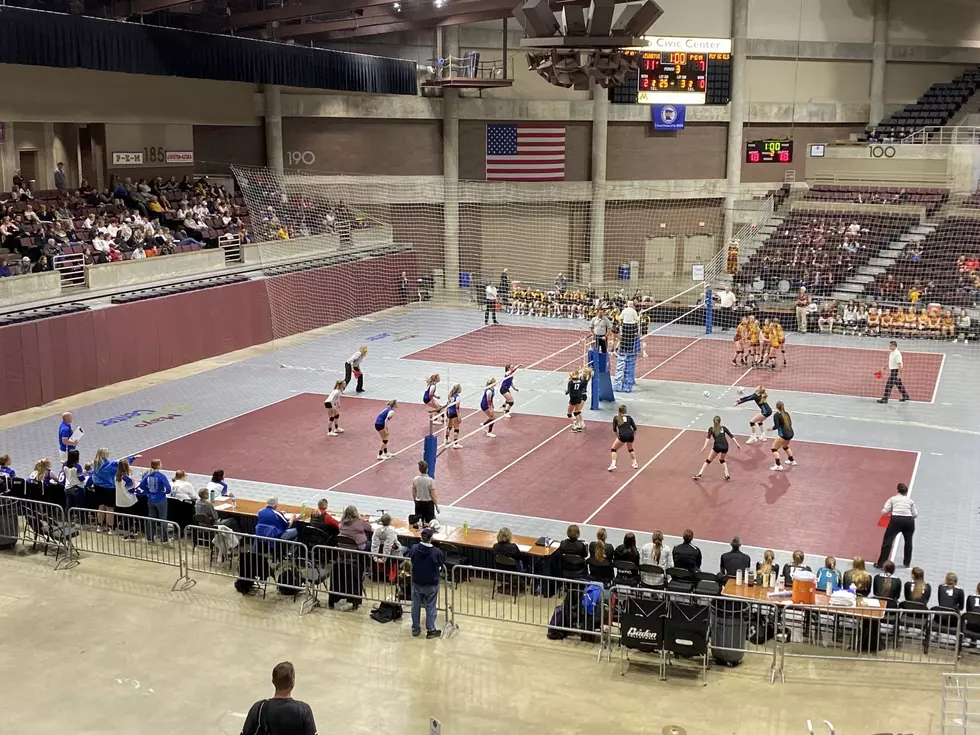 Mabel-Canton Will Meet Caledonia In Sub-Section Final
LL/TSM Roch
The #1 seeded Mabel-Canton Cougars swept the #4 seeded Fillmore Central Falcons, while the #2 seeded Caledonia Warriors took down #6 seeded Wabasha-Kellogg in four to set the table for the Sub-Section Final Thursday night.
It started as an early morning at the Mayo Civic Center the Mabel-Canton Cougars were able to hold on to get a sweep over Fillmore Central. Yes, it may seem weird to read but Fillmore Central and Mabel-Canton battled hard all match long.
The Cougars were able to win some long rallies in the first and third set to help solidify the way to a sweep. Kendi McCabe, Sarina Stortz and Payton Danielson were great for the Cougars as they used a balanced attack to come away with the win. Kandace Sikkink and Lauren Mensink led the offense for Fillmore Central, but they just couldn't overcome the balanced attack from Mabel-Canton in the sub-section semifinals.
The Caledonia Warriors held an early lead in the first set against W-K, but the Falcons came back and stole the set. The Warriors rebounded from there, taking the final three sets with big games from Alexis Simpson and Lydia Lange to help the Warriors advance on.
The Warriors used Simpson from all over the floor and she delivered, especially in the fourth set to send the Warriors to the Sub-Section Finals.
The Warriors and Cougars will meet Thursday at 7:30 pm at the Civic Center, and we will have the action for you on 103.1 KFIL.
The west subsection final will be between top-seeded Keyon-Wanamingo and #2 seed Medford.
More From Quick Country 96.5