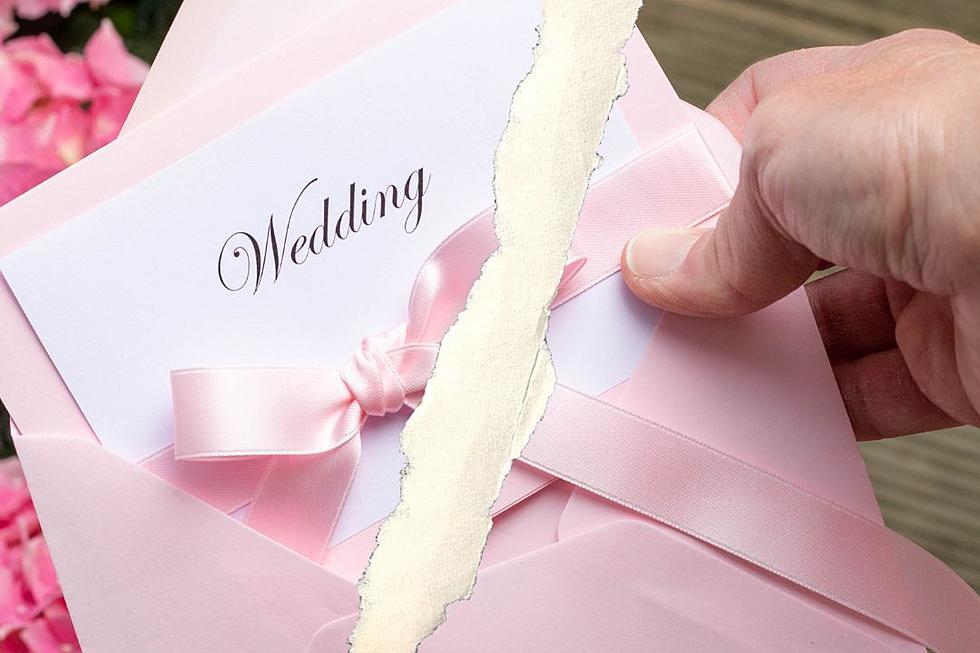 Man Refuses to Take Off Work for Sister's 'Wasteful' Re-Do Wedding
ThinkStock via Getty Images
A man on Reddit shared that his sister is furious with him for refusing to attend her second wedding after the first one was downsized due to COVID-19.
He explained his sister got married two years ago, but due to COVID-19, her ceremony was "massively downgraded from 200 people expected, to around 20."
The only attendees ended up being immediate family members and people in the wedding party.
"Recently she [sister] told us all in a family group chat that she's decided they want to do a 're-do' wedding and invite everyone who was supposed to go and have the wedding she dreamed of. I'm not going to lie, it does feel wasteful to me but what she wants to do is her business," he wrote via Reddit.
The man added he lives "either an 8 hour drive or a flight away," and has two 3-year-olds, making traveling either "a mess driving or a very expensive flight + hotel."
Although he appreciated the invite, he told his sister he would have to "respectfully" decline.
READ MORE: Bride Slammed for Demanding Bridesmaids Get Eyebrows Tattooed
"My wife and I need a lot of notice to both take off work and we don't want to use our PTO, and spend all that money just to go to my hometown for a wedding we've already been to. If we're going to spend all that, we want it on a vacation somewhere nice," the man explained.
"She got really mad at me saying I'm her only sibling so I need to be there, and said she wanted my twins (1 boy, 1 girl) as flower and ring bearer. I told her that was a nice thought but that's just not how things worked out, she had a lovely wedding and should be happy about that," he added.
The man's sister called him a "jerk" and mentioned how his wedding was a large affair with around 300 people in attendance. Meanwhile, his family is torn.
"My dad thinks it seems like a waste of money but says I should suck it up. My mom always wanted a grand affair for her only daughter's wedding so she's also really begging me to commit to it. My wife and I think it's just a waste though and don't want to do it," he concluded.
READ MORE: Man's Family Won't Stop Calling His Fiancee His 'Second Wife'
Users in the comments section supported the man's decision.
"If your sister, mom and dad want you there, they can pay for your time off work (so you don't use PTO), flights, hotel and food expenses," one person wrote.
"I understand why she wants a re-do but sometimes it's better to accept reality. She doesn't seem to be living in the real world where people have commitments, limited work leave, limited finances and aren't going to prioritize her re-do in the same way as the actual wedding," another commented.
"Tell her to wait 'til her 10 year anniversary and have a vow renewal and make that her dream wedding. Makes much more sense than doing it just 2 years later, and it's just being a re-do wedding," someone else shared.
Celebrity Couples Who Secretly Got Married
More From Quick Country 96.5