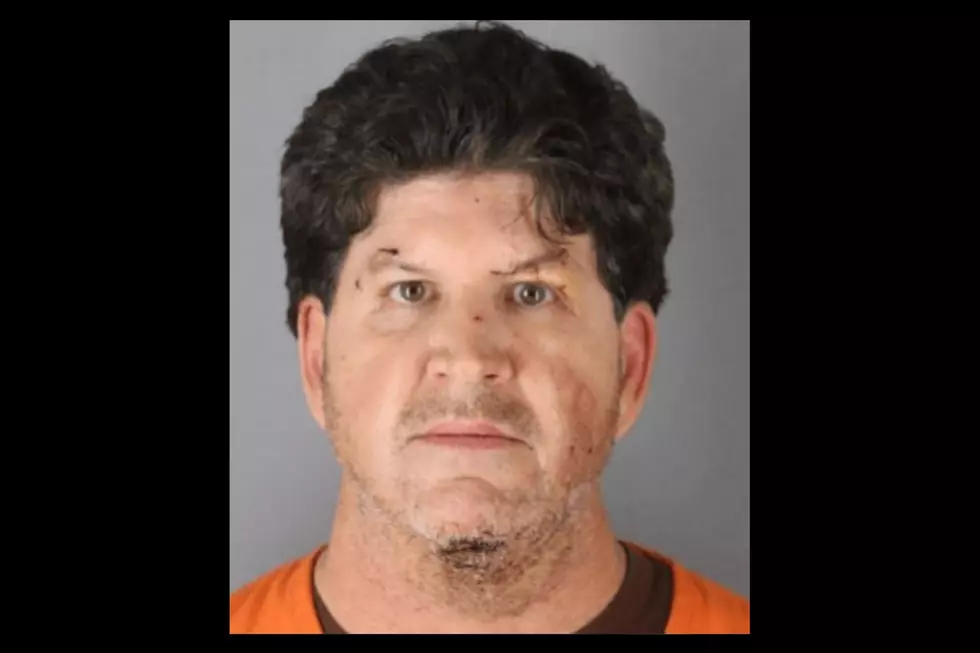 Man Sentenced For Crash That Killed Son of Gophers Hockey Coach
Hennepin County Sheriff's Office photo
Minneapolis, MN (KROC-AM News) - The man responsible for the death of the son of Gophers Hockey Coach Bob Motzko and another person has been sentenced to 90 months in prison.
The 7-1/2 year prison term was handed down today by a Hennepin County Judge in the case of 52-year-old James Blue. The Orono man last month entered guilty pleas to criminal vehicular homicide charges for driving at a high rate of speed while intoxicated and causing a crash that claimed the lives of 20-year-old Mark Motzko and 24-year-old Sam Shuneman. Blue was also critically injured in the crash last July.
The criminal complaint alleged Blue had been drinking at a party at his home before driving away in the car with the two passengers at speeds approaching 100 mph before the wreck. The court document says a sample taken from Blue after he was transported to a hospital was tested and put his blood-alcohol-concentration at .175. It was also alleged he had consumed THC "gummies" at his home before the crash.
The sentence ordered by the judge today matches the punishment recommended under the plea agreement.
MN Teen Was Begging Driver To Stop Just Before Deadly Crash
25 Not-So-Magical Incidents at Disney Parks: Guest Outbursts, Ride Malfunctions + More
Walt Disney World is known as the "Most Magical Place on Earth for countless reasons. However, even at Disney things go wrong, from ride malfunctions to guest outbursts; medical emergencies and bad behavior from visitors; and all sorts of natural catastrophes.
There isn't a day that goes by without a hiccup in one of the Disney theme parks around the globe, and with cell phones readily available, oftentimes these not-so-magical moments are caught on camera and uploaded to TikTok, YouTube or other social media platforms for all the world to see.
From character fumbles to ride breakdowns and fights between guests, Tinker Bell must be working overtime these days to spread a little pixie dust over the Disney parks' most dysfunctional moments.
Discover some of the most unusual, scary and odd situations in Disney theme parks, below.
More From Quick Country 96.5