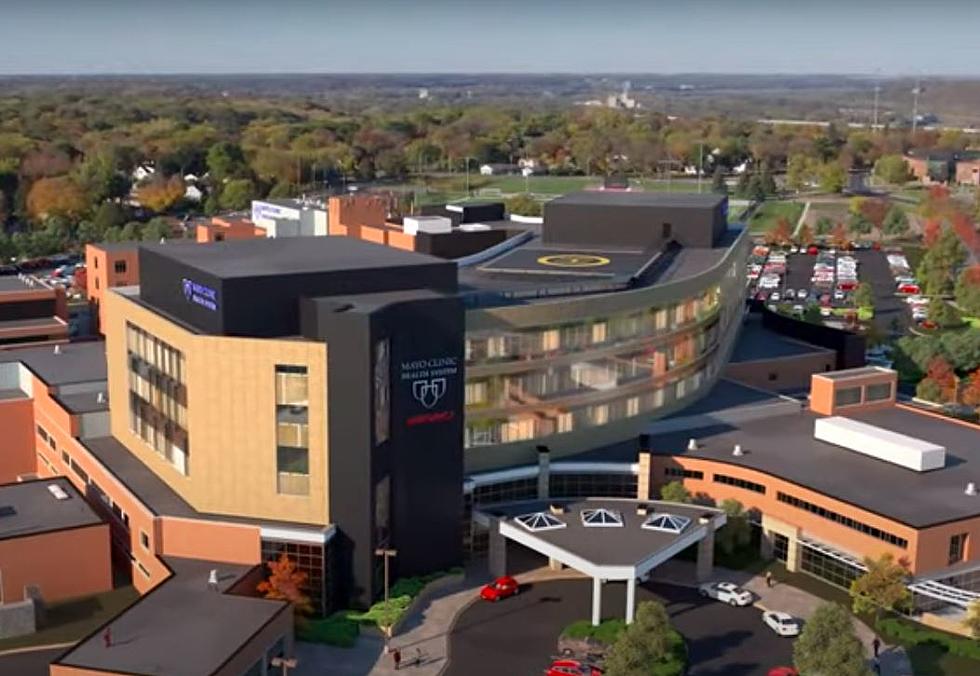 Mayo Announce Nearly $800M in Minnesota, WI, and FL Projects
Photo courtesy of Mayo Clinic News Network (YouTube)
Rochester, MN (KROC-AM News) - The Mayo Clinic today announced a number of major building projects in Minnesota, Wisconsin, and Florida.
The total cost of the projects is close to $800 million and nearly half of the total involves investments to the Mayo Clinic Health System facilities in Mankato and La Crosse.
"The COVID-19 pandemic has challenged and impacted all in so many ways, but it also has enabled advances in how we best deliver care," says Gianrico Farrugia, M.D., Mayo Clinic president and CEO. "Together with our digital strategy, we are purposefully upgrading physical spaces and integrating technology in ways that better enable our staff to focus on what matters most. People come to Mayo Clinic from all over the world for the care only we can provide, and we are committed to expanding and creating inspired spaces that deliver on our promise of hope and healing."
A news release says the Mankato campus will see three floors added on top of the current Emergency Department, Cancer Center, and Specially Clinic..That will expand the hospital by 121 beds to serve a new expanded ICU and Progressive Care Unit, a new Medical-Surgical Unit, and a new Family Birth Center.
In La Crosse, the Mayo Clinic is replacing the current hospital with a new six-level 70-bed facility. It will include a surgical and procedure floor for preparation and recovery, endoscopy suites, cardiac catheterization labs and interventional radiology, medical-surgical units, a flexible ICU and Progressive Care Unit, along with a new Family Birth Center.
The Mayo Clinic estimates the price tags for the projects in Mankato and La Crosse will be around $353 million. Construction work at both sites is scheduled to begin this spring and be finished by 2024.
The expansion projects announced today also include major additions and upgrades at the Mayo Clinic campus in Jacksonville Florida. The plans call for adding five floors to the existing hospital to add 121 inpatient beds that would include 56 ICU beds. The Florida project will also get started this year but won't be completed until the end of 2026.
Rochester Man Spends Long Weekend In Jail For Exposing Himself
12 Celebrities Who Have Been Patients at Mayo Clinic in Rochester, Minnesota
When you are one of the best hospitals in the world, you are going to attract some celebrities. The Mayo Clinic in Rochester, Minnesota has seen quite a few throughout its history.
More From Quick Country 96.5