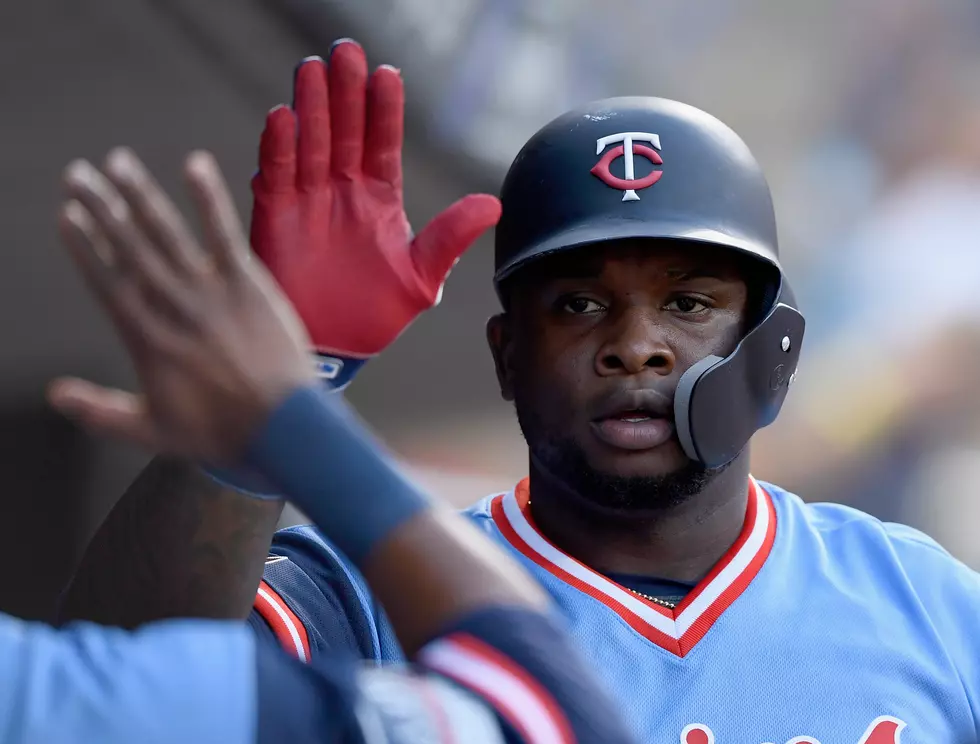 Miguel Sano Is Back With The Minnesota Twins
Getty Images
The Minnesota Twins announced today that Miguel Sano has been activated and is set to make his 2019 debut with the club shortly.
According to the Minnesota Twins' Twitter account, the team made the announcement today that Sano will join the Twins while Mitch Garver is on the 10-day injured list after injuring his ankle in yesterday's 4-3 win over the Angels.
Mitch Garver injured his ankle after tagging out an Angels' base runner at home after Byron Buxton made an excellent throw home to preserve a 4-3 lead in the 8th.
Garver has had an incredible start to the season, hitting .329 with nine home runs and 19 RBI in 25 games this season. Sano, who just finished up a 10-game rehab assignment, hit .316 in the minors with two home runs and nine RBI.
The Minnesota Twins lead the AL Central with a record of 26-15 and lead the division by four games.
Sano, who is looking to rebound after a disappointing 2018 season where he hit .199 with 13 home runs and 41 RBI in 71 games, will look to rebound with a Twins team that's offense has been tremendous to start the year, averaging just over five runs per game.
More From Quick Country 96.5