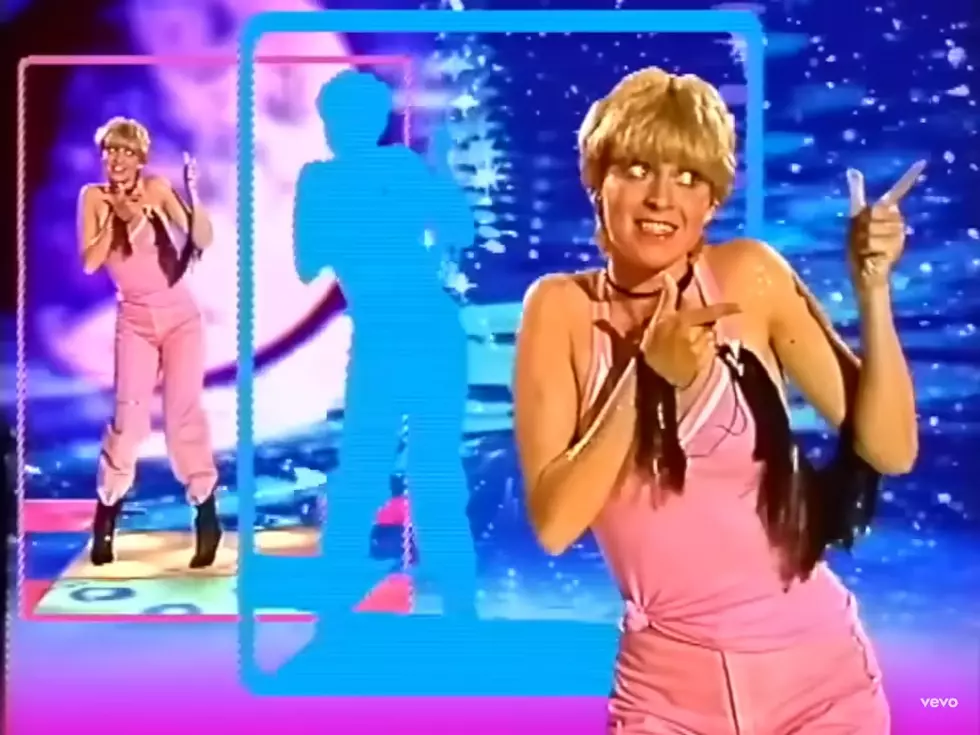 Massive Disco Hit Was Made Right Here In Minnesota
youtube - video in story
The Classic Disco Hit, Funkytown, Is Minnesota Born!
Gotta make a move to a town that's right for me
A town to keep me movin' keep me groovin' with some energy
Well I talk about it talk about it talk about it talk about it
Well I talk about talk about talk about movin'
Gotta move on Gotta move on Gotta move on
The massive number one hit from 1980 was born and raised right here in Minnesota.
Funkytown by Lipps Inc. Was Created In Minnesota
The actual creation of the song took place in Minneapolis, MN. Steven Greenberg, a musician, composter, and record producer, wrote it and put together Lipps Inc. just for that song. They did a whole album, but it was Funkytown that really mattered to Greenberg.
A classic 80s video was shot in St. Paul!
Cynthia Johnson is the lead singer, she's from St. Paul and has her mom's fear of thunderstorms to thank for the gig...and her career.
"My mother had a fear of storms," says Johnson. She's 65 now, calling from her kitchen in Naperville, Illinois. "During the storms, she was real respectful of what God was doing. She would gather us all by candlelight, and teach us harmony, and church songs, and love songs. Some of my earliest memories are her teaching us how to sing, but it was all because of her fear. It would distract her." (Source)
Johnson had become popular in the Twin Cities for winning the 1976 Minn Black Minnesota, USA pageant and for singing lead in the local band Flyte Tyme. Flyte Tyme also boasted Jimmy Jam and Terry Lewis on the roster, who later became one of the giant music-producing teams in the USA.
Where or What Is Funkytown?
Some people say Funkytown is a state of mind, but that's just fancy talk. The real Funkytown is New York! It became a song because Steven Greenberg wanted out of Minneapolis...he was bored with the music scene and wanted something new and exciting.
It's a good thing Greenberg had that feeling because the song hit # 1 in 28 countries, sold more than 35 million copies, and is in the Rock & Roll Hall of Fame's one-hit-wonder section.
The Original Funkytown Video
Maybe another reason Greenberg wanted to leave Minneapolis. The snow! It's coming and here are some great places to enjoy winter.
11 Picture-Perfect Minnesota Airbnb's to Stay in This Winter
If you're looking for the perfect escape this winter, look no further! Check out these picture-perfect Minnesota Airbnb's that you can stay in this winter.
As always, if you have a comment, complaint, or concern about something I wrote here, please let me know: james.rabe@townsquaremedia.com
2022 Halloween Haunted Houses, Events, and Attractions in The Rochester Area
Scroll through the official 2022 guide for
Halloween
haunted houses, events, and attractions in Rochester and the Southeast Minnesota area.
13 Spooky-But-Not Scary Halloween Movies
These films are perfect for people who love Halloween but don't love super scary movies.
More From Quick Country 96.5