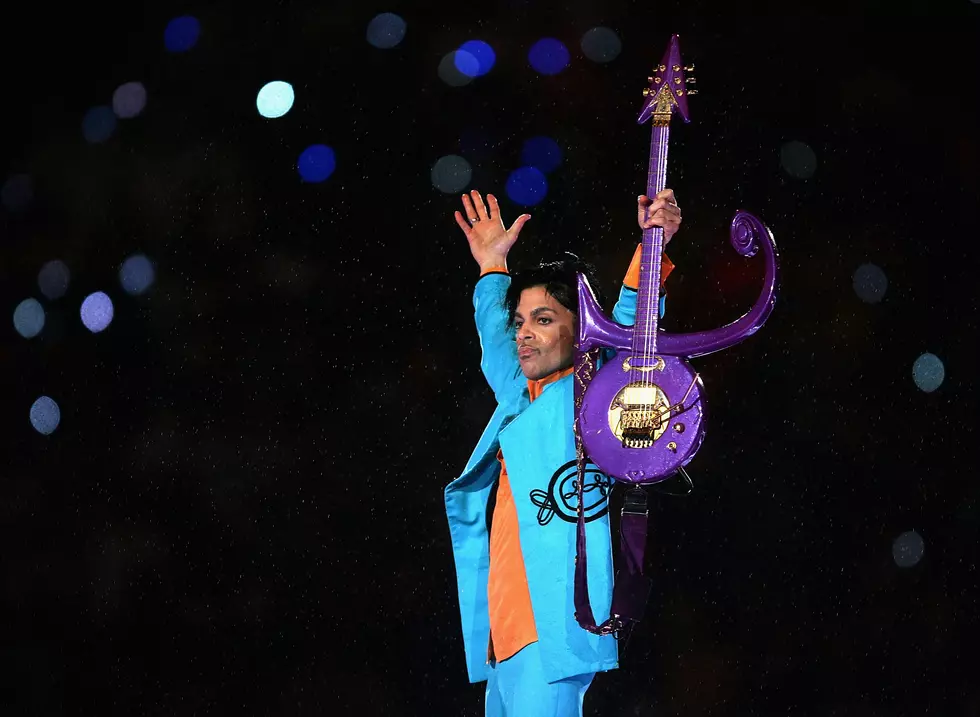 Minnesota Lawmakers Trying to Rename a Highway in Honor of Prince
Jonathan Daniel, Getty Images
Two Minnesota lawmakers and a friend of Prince are working on getting a stretch of Highway 5 through Chanhassen renamed after Prince. If this goes through, the 7 mile stretch between 494 and Galpin Drive would be named the Prince Rogers Nelson Memorial Highway.
"Sen. Julia Coleman, R-Chanhassen, and Rep. Greg Boe, R-Chanhassen, are drafting bills," writes the Star Tribune. And a long-time friend of Prince, Mark Webster, who is a security guard at Paisley Park, has a petition on change.org working to get to 5,000 signatures to get this name change to happen. Right now they have over 3,500 and it keeps climbing.
The name wouldn't be completely changed to Prince Rogers Nelson Memorial Highway, however, that would just be another name for the road. Highway 5, which is also known as Arboretum Boulevard, would keep its name.
One issue with this attempt to rename this stretch of road, which goes by Paisley Park, as expected, is that the portion by Paisley Park is already part of another memorial highway: the Augie Mueller Memorial Highway, which was named in honor of the former state senator from Sibley County. So if the Prince memorial highway gets approval, more work would need to be done with the Mueller family to see if they'd be willing to give up a few miles of the Augie Mueller Memorial Highway. That memorial highway goes from Chanhassen to Gaylord, so it's not like the Prince memorial highway would take away all of it.
The hope is the Mueller family will agree to the change, which is it seems like they might. The Star Tribune writes that the "Mueller family might be on board, Boe said, if the portion of Hwy. 5 in Sibley County remains untouched."
Speaking of Minnesota celebrities, keep scrolling to see other Minnesota-born celebrities and where they went to high school!
STAR STRUCK: See Where These 15 Celebrities Went to High School in Minnesota
More From Quick Country 96.5