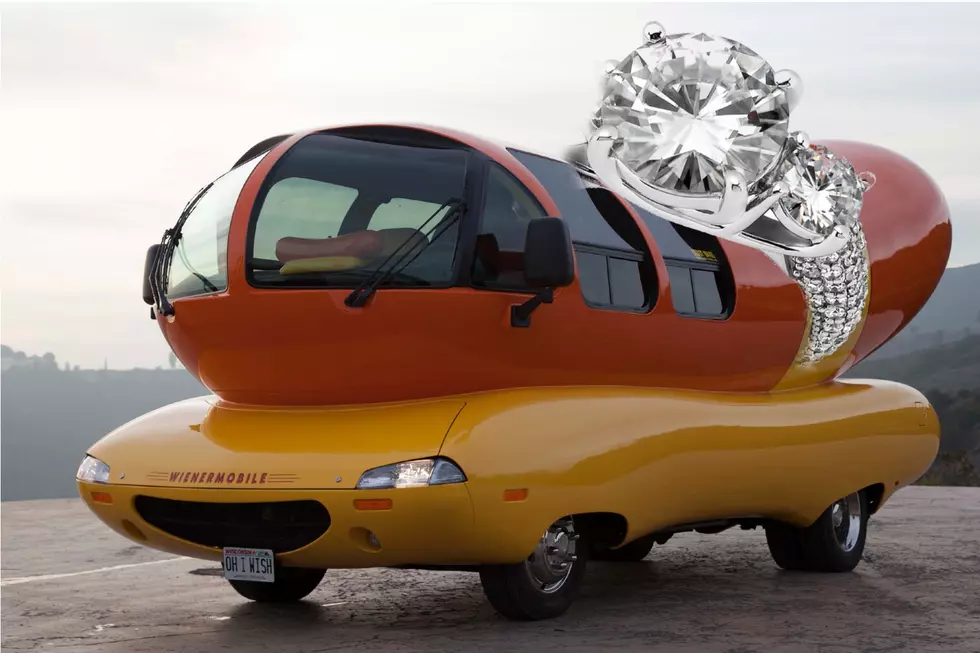 Minnesota – Use the Wienermobile for Your Proposal for Free
Oscar Mayer
Enter your number to get our free mobile app
(law enforcement....) They don't take any guff, especially not when the Oscar Mayer Wiener Mobile doesn't yield to an emergency vehicle. It was pulled over, given a frank talking to and then...warned. A wiener warning. No need for a grilling, thank goodness. (Keep reading)
Maybe to atone for its naughtiness, the Wienermobile wants to be part of your next big event...like, say...a proposal?
It's true. On Facebook they said,
What do Yellowstone and the Wienermobile have in common?... Romance obviously. Congrats to our Hotdogger, Zach n Cheese! If you have something big planned, the Wienermobile wants to help. Go to bit.ly/2ZjnK7A to request the Wienermobile for your big moment
Would you want the OMWM for your wedding proposal? Sure...would be unique. However, before you get to excited to make your hot-dog and bologna lover wild with Wienermobile Engagement Passion, you should know you don't get to pop the question then go for a celebratory ride in the OMWM .
Right? What's the point then?
I do have to give a tip o'the hat to the press release writer, tho. Puns o'plenty...
"So, Oscar Mayer is making the iconic Wienermobile available to anyone who's ready to mustard up the courage to pop the question to their significant other...relish your upcoming special day...for better or for wurst."
Listen to James Rabe and Jessica Williams Weekday from 6 - 10 AM on Y-105 FM
Halloween is coming...maybe you could use the OMWM for a li'l spooky fun?
Celebs Share Their Personal Paranormal Stories
More From Quick Country 96.5