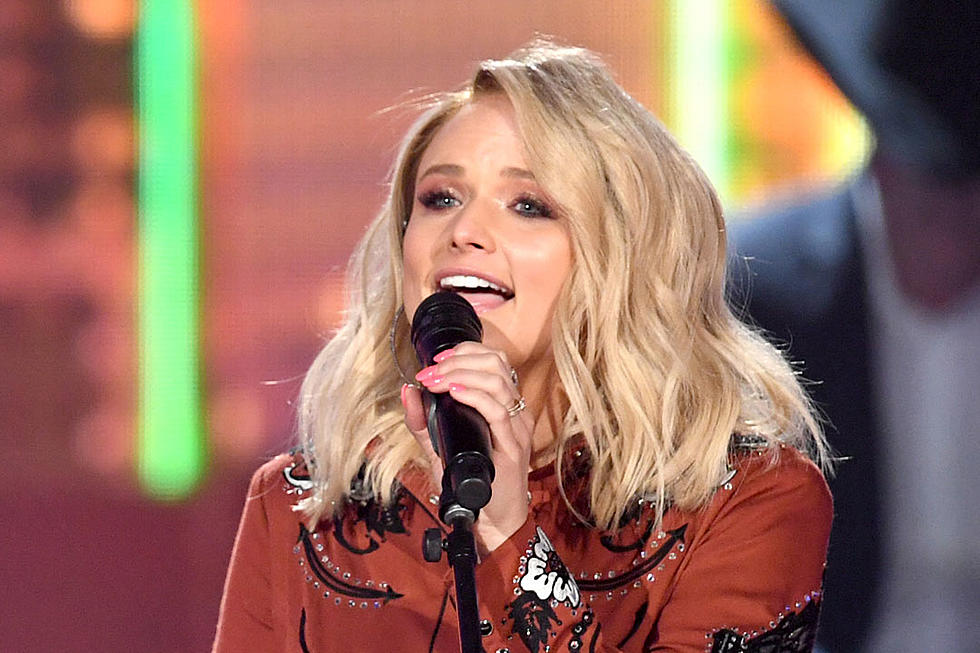 Miranda Lambert's 'Wildcard' Album Will Be a Ride: 'I've Lived a Lot of Life'
Kevin Winter, Getty Images
Miranda Lambert's upcoming Wildcard album is poised to be one of the singer's most honest releases to date. It's her first first solo album since 2016's double-disk masterpiece The Weight of These Wings, and she's lived a lot of life since then.
According to Lambert, her ups and downs will be showcased on Wildcard. That would presumably mean high-profile relationships with artists Anderson East and Turnpike Troubadours frontman Evan Felker are up for discussion. Lambert and East began dating in December 2015 and call it quits in 2018. Felker and Lambert had a short-lived romance that began in February 2018 and ended in August 2018.
In February 2019, Lambert dropped unexpected news when she revealed via social media that she had married a New York City Police Officer named Brendan McLoughlin. The couple wed in a ceremony on January 26, 2019 in Davidson County, Tennessee, after meeting a few months prior in New York.
In a candid new interview with Entertainment Weekly, Lambert admits that writing songs that reflect her real life is something she does "kind of subconsciously.
"Because really it's my truth, I'm just saying it a different way," she explains. "Everything I've ever lived through is in my music. Thirty-four had some bumps. Every year has some bumps. The way that I say it is how I feel about it, and how I actually treat it. I don't live in the moment that's not good [for me]. Somehow, I just move forward."
Despite Lambert's upcoming album being titled Wildcard, indicating unpredictability, anticipate a common theme across the album, one she introduces in the first single, "It All Comes Out in the Wash."
"There's a common theme in this record and it's like 'When something gets bad, you can get out of it and move forward and be better.' Feeling it in the moment is okay too, just taking it in and saying 'I'm gonna learn from this, next.' I've done that. At 35 so far, I've lived a lot of life and I've written it all down," she says.
Another new song from the new album, "Bluebird," name-checks the title. To date she's also shared songs "Locomotive" and "Mess With My Head" in addition to the single. The singer wrote "Bluebird" with Highwomen member Natalie Hemby and songwriter Luke Dick. It's optimistic with a touch of Lambert's famous sass, which is most notable in the line: "And  if love keeps giving me lemons / I'll just mix 'em in my drink."
See Where Miranda and Her Husband Live in Tennessee
More From Quick Country 96.5