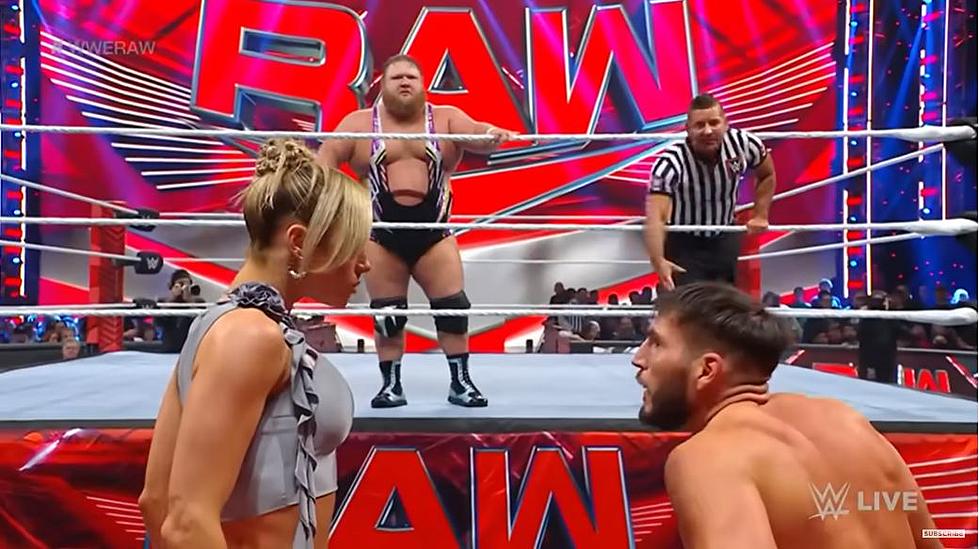 Northern Wisconsin Town Gets Multiple Shout-Outs On WWE 'Monday Night Raw'
WWE via YouTube
If you were watching WWE's 'Monday Night Raw', then you got to hear about multiple shout-outs of a northern Wisconsin town.
Growing up in the 90s and early 2000s, watching wrestling was a big deal for me. From groups like "Degeneration-X" to "NWO", and superstars from Dwayne The Rock Johnson to Stone Cold Steve Austin, I was hooked the moment I first heard the sound of the ringing bell.
I don't really watch it anymore, but as a kid, it was an every-week showing for me. I remember back in WCW came to the Duluth Entertainment Convention Center, and my mom took my best friend and me to it. We were waiting outside and my mom happened to look over and saw the 6' 9" wrestler, Sid Vicious. He even posed for a pic with my best friend and me.
I happened to be scrolling through Facebook when I saw a friend post about how much the announcers on 'Monday Night Raw' were talking about Superior. Naturally, I had to look into this more.
It turns out that WWE wrestler Otis grew up right here in the Twin Ports. His real name is Nikola Bogojevic and he was a top amateur wrestler while growing up in Superior, Wisconsin. During his match on February 27th, 2023 against Johnny Gargano, the town of Superior got quite a few shout-outs.
Here are some of the things that announcers Kevin Patrick and Corey Graves said about Superior:
"I wonder what the folks in Superior, Wisconsin are thinking right now"
"Say the bars on Tower Avenue are packed watching this guy"
"Where the hell is Superior, Wisconsin?"
"It's the great town where Otis is from"
"It's a wonderful place"
"You reckon girls like Maxine Dupree go to Superior, Wisconsin?" "Hell no they don't"
"330 pounds of Wisconsin Beef coming his way"
"I'm a cheesehead deep down"
Otis ended up losing the match. However, I thought it was really cool hearing the multiple shout-outs of a town right in the Northland on National TV. You can check out the match below and hopefully, Otis has a long career in the WWE.
10 Celebrities You Didn't Know Were Born In Wisconsin
Live Like Royals In This Mini Castle For Sale In Wisconsin
More From Quick Country 96.5