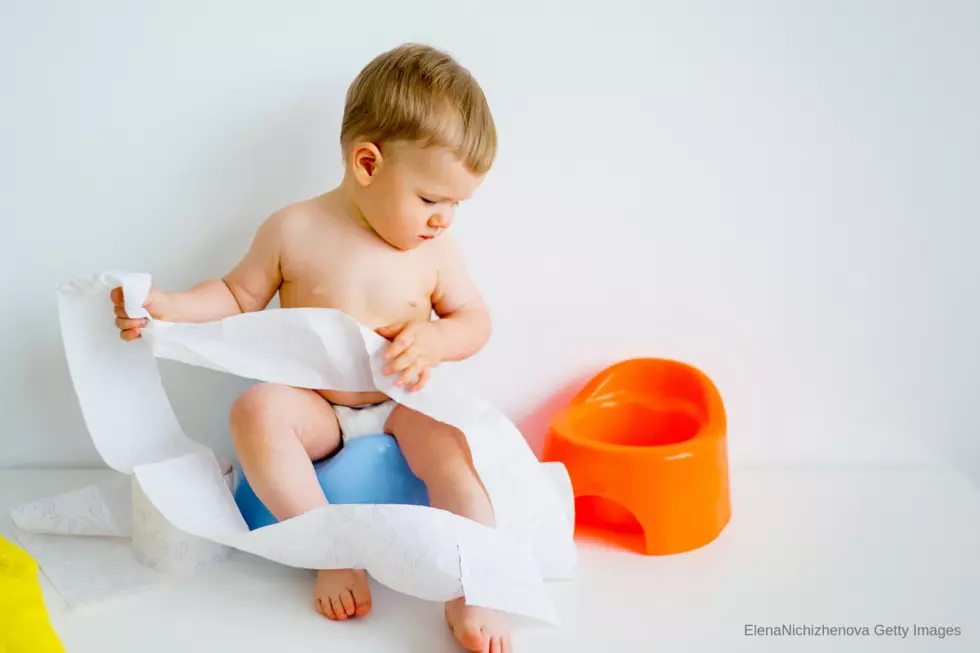 The BEST Potty Training Tip Ever for Minnesota Parents
ElenaNichizhenova, Getty Images
The BEST Potty Training Tip Ever For Parents
Love all of my little ones (that are now big kiddos!) but I did not love the time sucker and mess called "potty training".  I wish I would have not been too sleep-deprived at the time to actually think of this amazing tip.  If I ever find myself in the world of potty training again, this is happening!
Where did this #MomLife Tip come from?  Well, I hang out with some other mom friends "socially" (ok...on Facebook) and one of my favorites is Mary Katherine.  She is so funny and so real...and I am one of 197,000 people that virtually hang out with her on Facebook.
This tip that she shared was specifically for the car rides but I would use this in the house too just to avoid having to dump out all of the poop and pee.  That is SO not my favorite thing to do...so if I can avoid doing that...I will!
Genius, right?!  I know you are wasting a pull-up but there is going to be a whole lot less mess to clean and wash out of that potty chair.
What other #MomLife tips do you have?
Getting through these sleep-deprived and sometimes snot-covered days with kids requires a tribe.  Yes, our kids need to have people surrounding them as positive influences throughout their lives but so do moms!
Sharing words of wisdom, the things that we've tried and failed at, and the things that we've tried and found to work well...all of that are important as you are trying to navigate the world of motherhood.  Showing support to other moms is not only important but it is necessary!  If you need that, join me over on my Facebook page - Jessica On The Radio - or on Instagram.  That page IS that place for moms (as well as some local news and events too)!
If you've got any other tips for moms, PLEASE, add it to the page right now.  It takes just a second of your life but it could be just the tip that a stressed-out mom needs right now.  So go ahead, just click below and start typing.
Places in Minnesota with Free Stuff for you on your Birthday
It's your BIG day and although you may not always want to celebrate adding another number to your age, there are several places in Rochester and throughout Minnesota that do want to celebrate your big day. Check out the list and start making a plan to visit all of these on your next birthday.
More From Quick Country 96.5