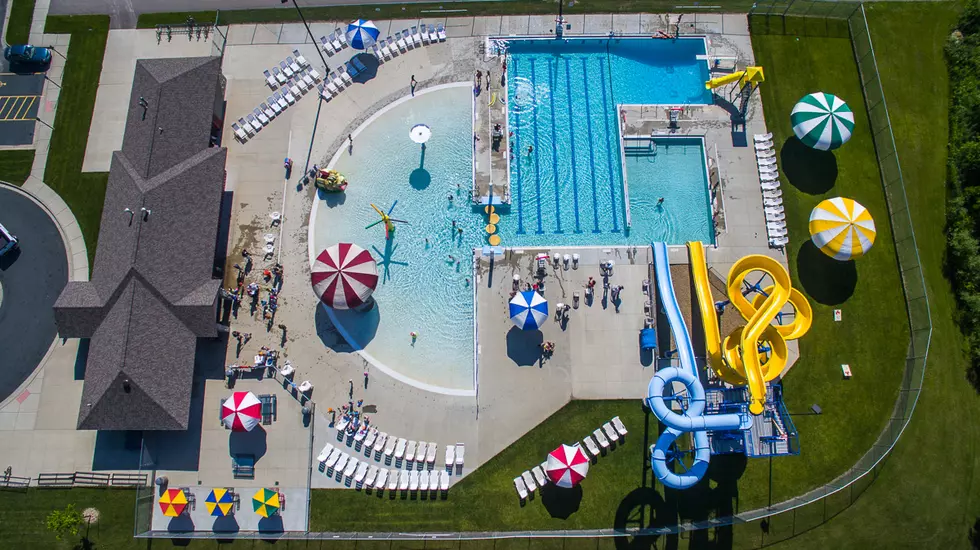 POOL PARTY: You Can Host Private Events at These Southeast Minnesota Pools
City of Stewartville
Now that summer temps have arrived, you're probably looking for ways to cool off. Area swimming pools are always a popular destination for those seeking some relief from the heat. Did you know you can actually rent an entire pool for a private party with you and your friends and family? You could have a party at the pool for your kid's birthday OR you could invite your adult friends to act like kids.
When I found out you could host private parties at the pool I had two immediate reactions – 1) How fun! and 2) How much? It's actually surprisingly affordable and there are a few different options in Rochester and surrounding communities. Check all of the details below.
Rochester and Southeast Minnesota Pools That You Can Rent
Summers in the Rochester area and all throughout southeast Minnesota can get very hot. You can beat the heat by hosting your own private pool party. Below you'll seed details on public pools in our area that allow you to rent their facilities to host private events.
This is going to be the best summer ever. There is so much going on from concerts to community celebrations. Check the Ultimate 2021 Summer Fun Guide for Southeast Minnesota to learn more, and don't forget to get your Twin Cities Summer Jam ticket because for a limited time, when you buy a ticket, we'll buy a second for you to give to a friend!
Movies Playing in June at the History Center of Olmsted Co. in Rochester's Drive-In Theater
Drive-In movies are back in Rochester for the summer of 2021. Pandemic Pictures will be showing movies each Friday and Saturday (8PM-11PM) from May through October at the Olmsted Co. History Center in Rochester. Check out the movies that will be playing in June below.