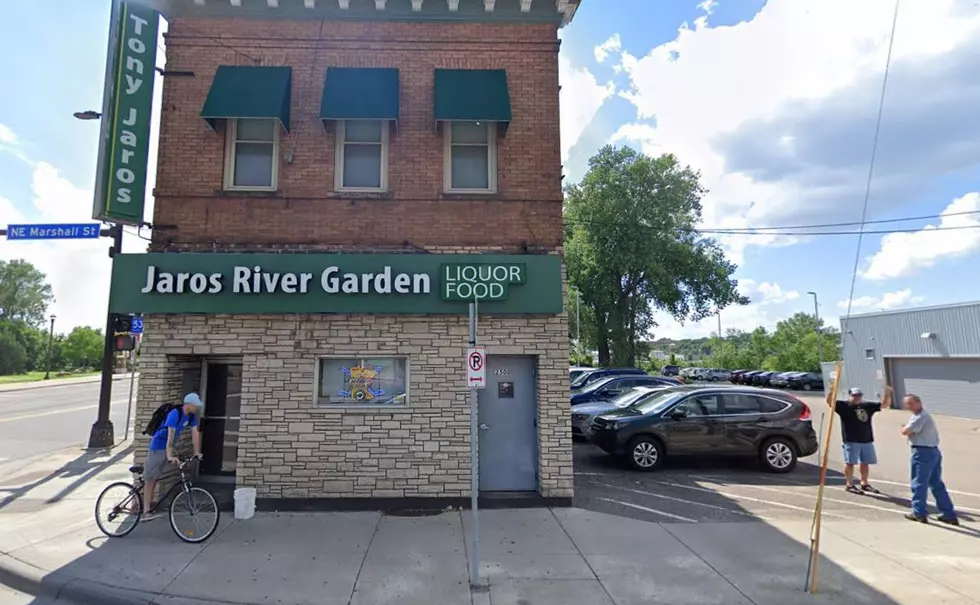 Popular 'Greenies' Mix For Sale Tomorrow Comes With Instructions…Sorta
Image Credit: Google Maps
Last week we told you that the NE Minneapolis bar, whose popular beverage, that is simply known as a 'Greenie', would be selling bottles of the mix for those who wanted to make it for the holidays. We now know how much it's going to cost, and what you'll get with that bottle of 'Greenie' mix, which includes instructions on how to make a 'Greenie'...well sorta.
Enter your number to get our free mobile app
In a post to social media earlier this week Tony Jaros Rivergarden showed off what people will get on Thursday when the mix goes on sale for a 3 hour only sale. For $12 you'll get a bottle of 'Greenie' mix, a box of instant Tom Collins mix, and some instructions.
The post states the bottle of mix is good for 25-30 'Greenies' depending of course how you mix them up.
Speaking of the mixing portion of making a 'Greenie'. Check out the instructions above.
My guess is this sells out in under an hour, as many who've frequented Tony Jaros and or NE Minneapolis know all too well the power of a 'Greenie'.
A reminder to those who will be heading that way tomorrow from 3-6pm, you're being asked to don a mask out of "respect for others and bring cash" as that's the only way you are getting the mix pack.
Don't forget to support area bars and restaurants as they are hurting right now with no indoor dining, grab lunch, or call ahead and pick up dinner to keep our local businesses open.
LOOK: 50 photos of American life in 2020
More From Quick Country 96.5