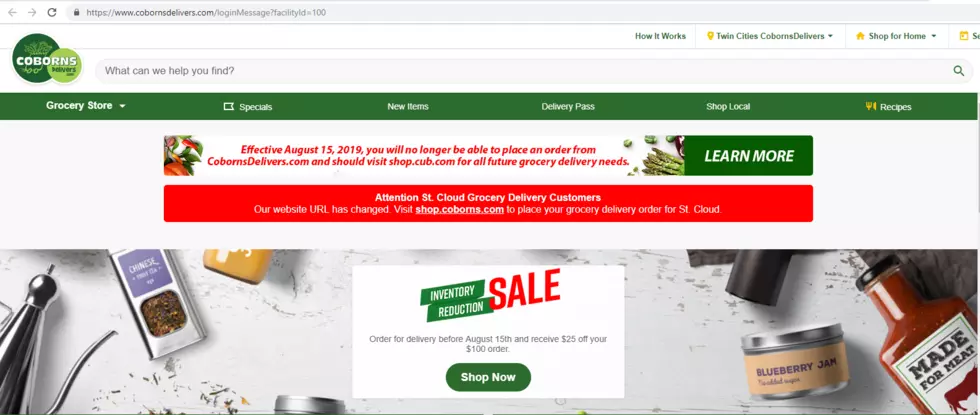 Popular Grocery Delivery Service Ends In This Large Area Of Minnesota
Image Credit: coburnsdelivers.com
Coburn's Inc. announced today on its website that it will no longer be offering Twin Cities delivery beginning a week from today. The 7-county metro area is being affected by this change with only a handful of cities in that 7-county area that will still be offered online delivery/curbside pickup.
In an open letter to its customers on their website, Coburn's Inc. stated that:
"For more than 10 years, CobornsDelivers Twin Cities has been proud to serve you and your family with convenient home grocery delivery. Through this early online innovation, we helped create the foundation for what is today's online shopping experience. And you were an important part of that process.

As we plan for our future, we've decided to make some changes to better match who we are now as a grocery retailer. Our focus will shift to online ordering with curbside pick-up service leveraging our 62 stores, with some limited home delivery services from a few select store locations."
Those cities that will still see limited home delivery and or curbside pick up are; Albertville, Elk River, Ramsey, Delano, Hastings, Belle Plaine and Isanti.
Coburn's delivers stopped taking phone orders at 10 A.M. this morning and delivery for the Twin Cities area will stop August 15th.
More From Quick Country 96.5