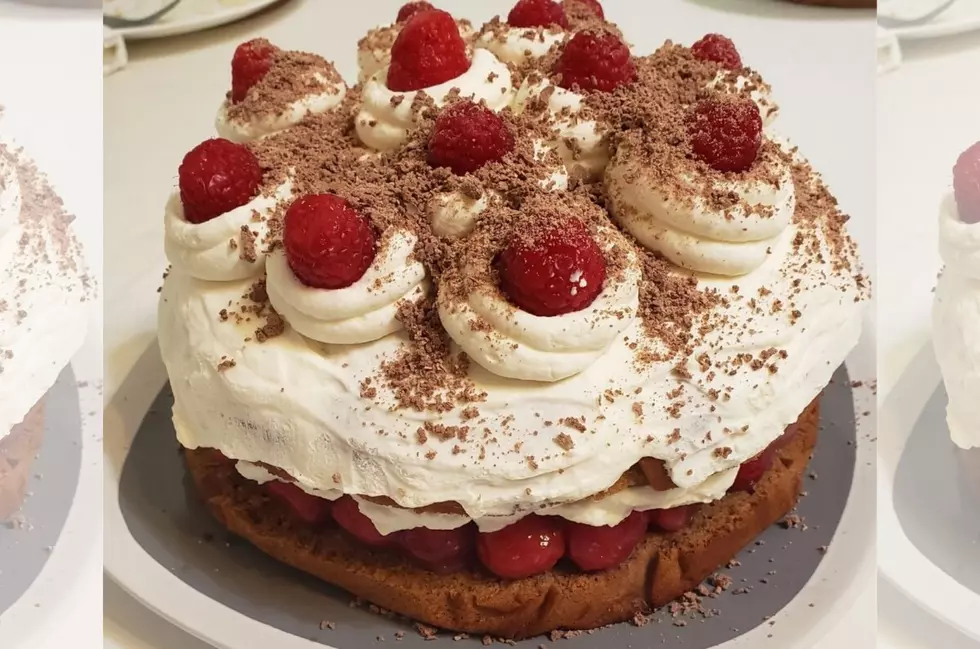 Quarantine Baking: German Raspberry Chocolate Cake [RECIPE]
Credit: Carly Ross, TSM
My husband's birthday was this past weekend and he requested a Schwarzwälder Himbeertorte, which roughly translates to a raspberry chocolate cake. This is a cake/tarte that is traditionally made in Germany and also usually made with cherries. (If it's made with cherries then its called a Schwarzwälder Kirschtorte.)
It's a very light cake with a slight chocolate taste and a really tasty raspberry filling. This was my first time ever attempting to making this and it turned out awesome if I do say so myself!
The recipe I'm sharing with you is a combination of different recipes I found online. I have it all combined into one recipe for you to utilize and make yourself.
RECIPE: Try This German Raspberry Chocolate Cake
Enter your number to get our free mobile app
Hang out with Carly Ross on Kat Kountry 105 weekdays 6 - 10 AM,
The Mighty 920 KDHL weekdays 9 AM - Noon,
and 106.9 KROC weekdays 9 AM - Noon!
Best Mom Quotes Ever
More From Quick Country 96.5