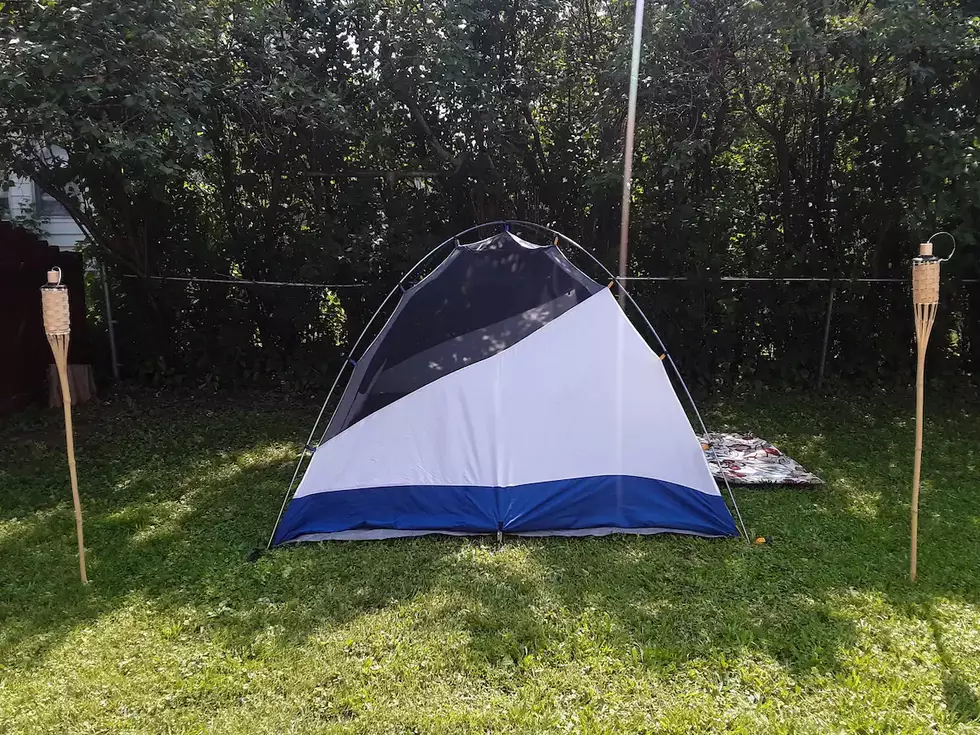 Rent A Tent In A Duluth Backyard This Summer On Airbnb For $77 A Night
Credit: Host Melanie on Airbnb
Well, this is a little different. I was searching Airbnb in Duluth for some affordable places to rent out for some friends that are visiting Duluth. I stumbled on this Airbnb listing that is "Tent Accommodations In West Duluth Neighborhood." It was a picture of a tent in a fenced-in backyard. I had to click it.
The first thing I noticed was that it's being provided by Melanie who is an Airbnb Superhost. If you're unaware of what makes someone a Superhost, here's what Airbnb says:
Superhosts are experienced, highly rated hosts who are committed to providing great stays for guests.
The listing says that you get to stay in a comfortable tent in a safe neighborhood. There's a rain guard for the tent, but she recommends that you choose nights you are comfortable staying with variable weather.
It comes with two sleeping pads and sleeping bags. Guests have access to the home's bathroom, kitchen, and dining room. The home also is an Airbnb and she rents out a room inside there as well. The tent does not have full-time electricity, but guests can charge their phones and pump up air mattresses using the house power.
There are extra blankets supplied. Some people suggest that you bring an extra pad. The tent comes with two camping chairs as well.
It costs $77 a night, which is cheaper than most hotels you'll find. What was even more surprising to me was when I read the reviews, which were mostly very positive.
Most of the people obviously are tourists from out of town. They seemed to love the charm.
There was only one review that had anything but nice things to say. This review helped some others with advice.
I gotta admit, I thought this was absolutely crazy when I first saw it. I guess Melanie the Superhost has found something that works: renting out a tent in a backyard on Airbnb. Who would have thought? Check out the Airbnb page and see if it's available.
10 Things Northlanders Look Forward To Every Summer
More From Quick Country 96.5