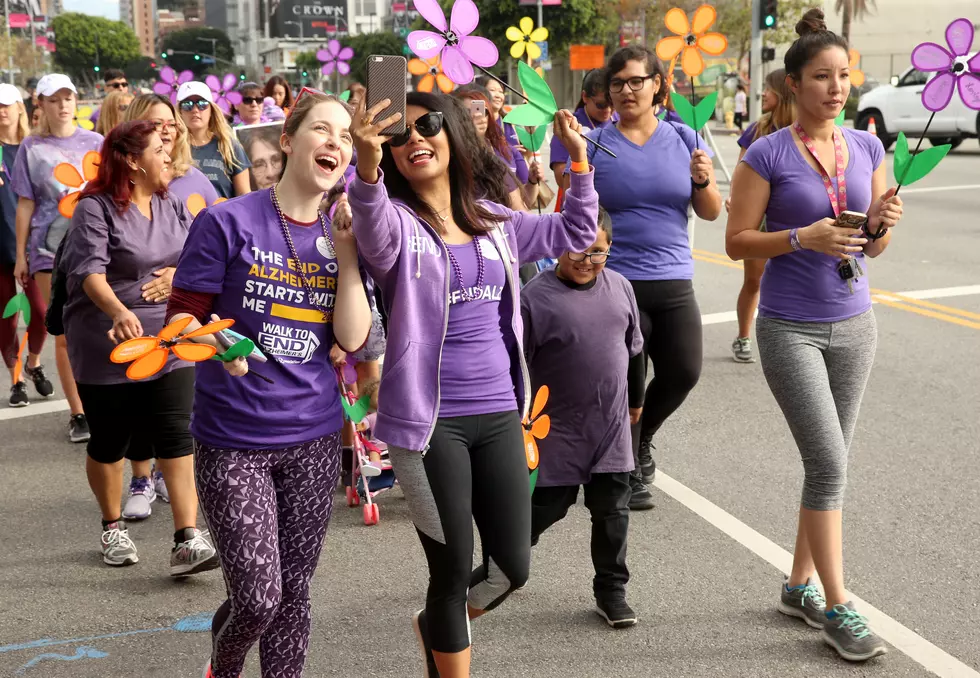 Rochester Alzheimer's Walk to Honor Beloved Civic Leaders
Walk to End Alzheimer's (Jesse Grant/Getty Images)
The 25th Anniversary Walk to End Alzheimer's – Rochester is coming up August 24th and will be honoring a longtime Rochester community leader and his wife!
On that Saturday, at the RCTC Sports Center...
As part of the Rochester event, the Alzheimer's Association Minnesota-North Dakota Chapter will pay special tribute to the honorary walk family. This year, the Association will recognize the family of Charles and Mary Jo Papas, husband and wife, both of whom died from Alzheimer's disease.
The life of Charles and Mary Jo Papas was a fascinating one. Best known to most of us as the friendly face and host at Michael's Restaurant, Charles and his brothers opened the restaurant while he was still in college in 1951 and just married to Mary Jo.
On Walk day, participants will honor those affected by Alzheimer's disease with Promise Flowers during the poignant Promise Garden Ceremony – a moving display of hope to represent the personal reasons participants join together to fight Alzheimer's.
I'm excited to be the MC and supplier of awesome music, but the real entertainment will be by "Brother Music, Sister Rhythm".
Registration begins at 9:00 AM
Ceremony at 10:00 AM
Walk Begins at 10:20 AM
JUST THE ALZHEIMER'S FACTS
5.8 million Americans are living with Alzheimer's disease.
Alzheimer's is the sixth-leading cause of death in the United States.
More than 16 million family members and friends provide care for people with Alzheimer's and other dementias.
In Minnesota alone, there are more than 94,000 people living with the disease and 254,000 caregivers.
We'll have more about the walk as we get closer, but know that by walking or supporting a walker, you're helping to create awareness and fundraising for care, support, and research.
Click HERE to see the poster.
Listen to James Rabe 6a to 10a on Y-105 FM
More From Quick Country 96.5