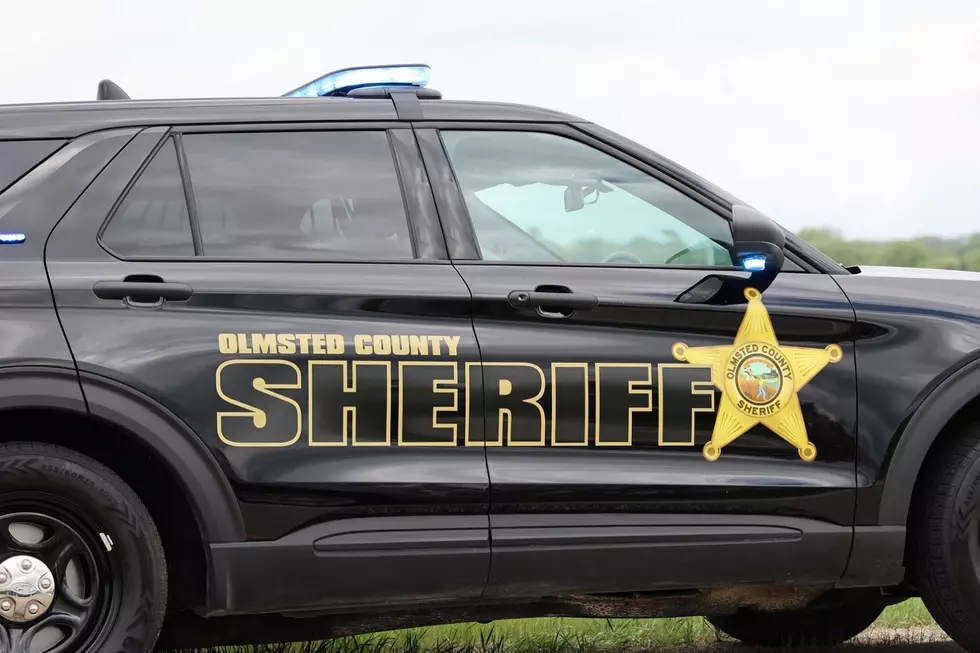 Rochester Area Driver Caught Going 130 MPH During July Crackdown
Olmsted County Sheriff's Office photo
Rochester, MN (KROC-AM News) - The Statewide totals are still being tallied but nearly 200 motorists were ticketed for speeding by Olmsted County Sheriff's Deputies during a month-long crackdown in July.
Sheriff Kevin Torgerson says the total of 196 speeding citations issued last month during the enforcement campaign conducted as part of Minnesota's "Toward Zero Deaths" initiative does not include those issued by State Troopers patrolling in Olmsted County or Rochester Police Officers. During a similar crackdown last summer, Torgerson says Olmsted County Deputies handed out a total of 96 speeding citations.
Sheriff Torgerson says some of the motorists were ticketed for speed violations involving very dangerous driving. He says the worst offender was a 24-year-old man who was "showing off to his four teenage passengers" in an old SUV squad car by speeding at 130 mph. Torgerson also noted the teenagers in the vehicle, who indicated they were frightened by the man's driving, told the deputy that he had earlier taken the SUV up to 140 mph. As it stands now, the Sheriff says the 130 mph citation is the highest statewide this year.
Torgerson says another motorist, an 18-year-old man, was clocked at 111 mph in a 55 mph zone. He reportedly told the deputy who caught him that he had been working on his car and testing out a new clutch.
The Sheriff says the month-long speeding crackdown also led to a number of arrests. He says one of the deputies who signed up for the enforcement campaign ended up transporting three motorists to the Olmsted County jail. One of them was wanted on a warrant, another was caught in possession of drugs, and the third was driving despite having their driver's license canceled for previous behaviors deemed "inimical to public safety."
Torgerson also reported another deputy arrested a 31-year-old woman who was pulled over for speeding and it was discovered she was driving under the influence. The Sheriff says it was her third DUI arrest in just two months.
Pursuit of Stolen Vehicle Leads to Pair of Arrests in Rochester
LOOK: The oldest cities in America
Though the United States doesn't have as long of a history as some Old World countries, it still has plenty of historical charm.
Stacker
brings you a list of the 50 oldest cities in America.
More From Quick Country 96.5