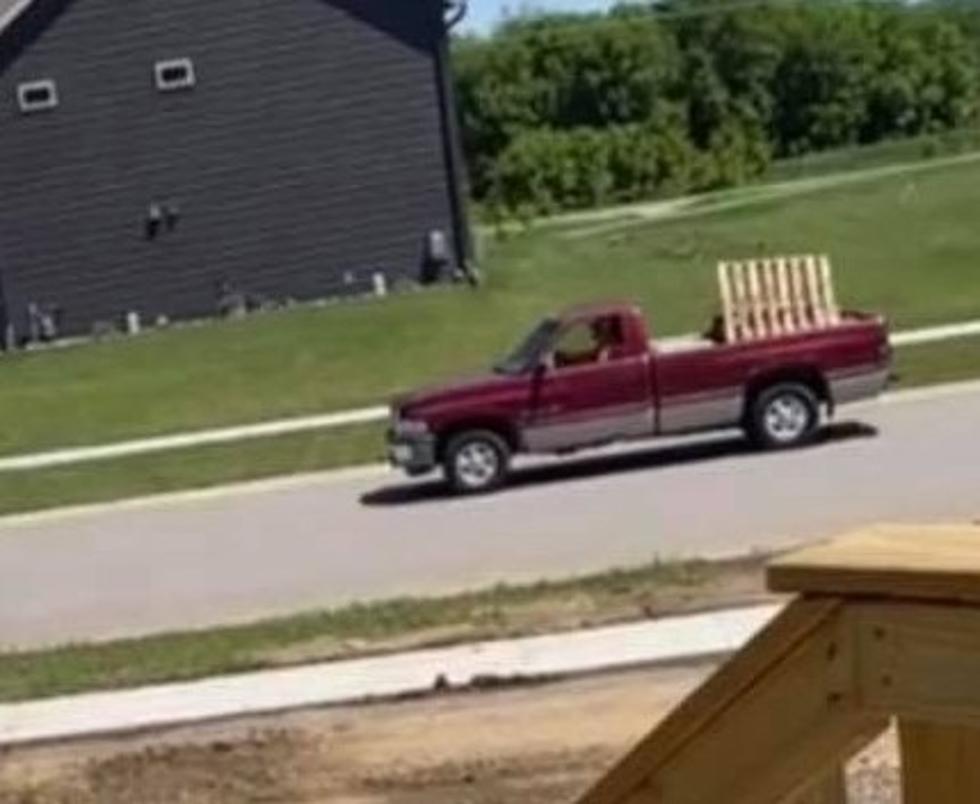 Rochester Business Offers Man a Job After Questioning if He Was a Thief
Leah Driscoll Facebook
Imagine looking out your window and seeing a stranger loading stuff from your yard into their truck and then taking off. Kind of scary, right? That's exactly what happened to Leah Driscoll. She recently shared her story on social media.
A few days ago Leah posted to the Spotted in Rochester Facebook group and explained, "We have some wooden pallets in our backyard, that I just saw someone drive up and take. By the time I got out to the deck, he hopped in his truck and drove off. Wondering if it's anyone in this group, and they maybe thought it was a pile of trash? Maroon pickup truck and the guy had on a neon orange shirt with DENO on the back. I totally get if it was a misunderstanding, but if you are in this group we would like them back please!"  Then the man returned to her house...
Leah said, "There was a knock on my door, and there was an individual who I did not recognize standing there. As I got closer I saw his truck parked out front and recognized it as the one in the picture I had in my original post."
I can't imagine what she was thinking as the man that she had just called out on social media was walking up to her door.
She said the man apologized and "expressed his confusion regarding the pile being trash" and even offered to pay her money. Leah said she and her husband were both very impressed by the man returning to apologize. They were so impressed by his actions that Leah's husband Ray offered the man a job at his business, RED's Outdoor Services, as a way to help him make some honest cash.
LOOK: Here Are 30 Foods That Are Poisonous to Dogs
To prepare yourself for a potential incident, always keep your vet's phone number handy, along with an after-hours clinic you can call in an emergency. The ASPCA Animal Poison Control Center also has a hotline you can call at (888) 426-4435 for advice.
Even with all of these resources, however, the best cure for food poisoning is preventing it in the first place. To give you an idea of what human foods can be dangerous, Stacker has put together a slideshow of 30 common foods to avoid. Take a look to see if there are any that surprise you.
More From Quick Country 96.5