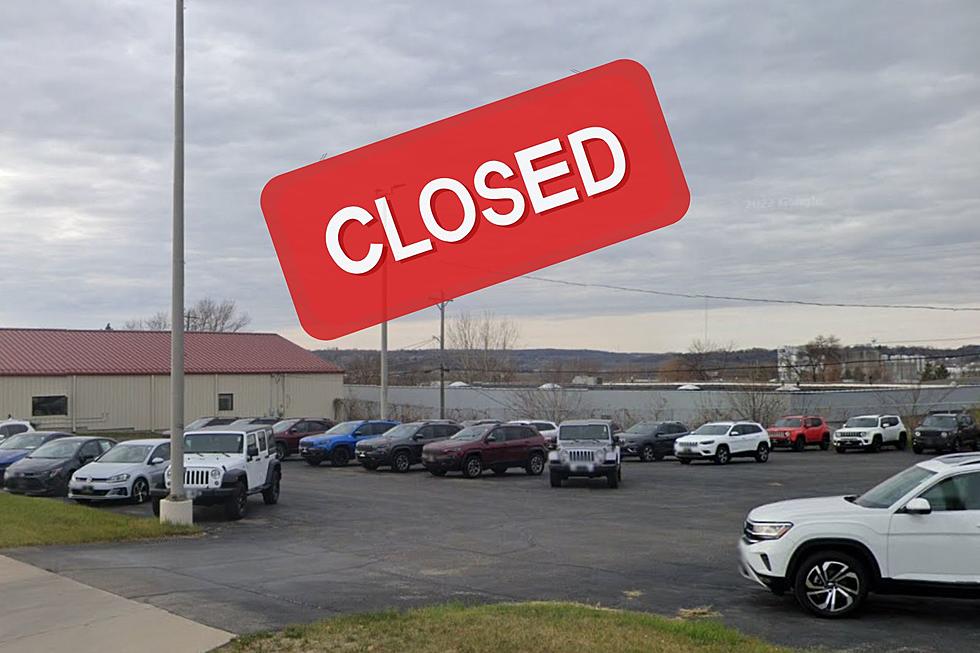 Rochester Car Dealer On Highway-52 Just Closed Its Doors
Google Maps/Canva
It's been a familiar site along a busy stretch of Highway 52, but this car dealer just closed the doors of its facility in Rochester for the last time.
Fury Motors has been a car dealership here in the Land of 10,000 Lakes for a long time. In fact, its origins date all the way back to 1963, its website notes. But even a time-tested business like that isn't infallible, and recently closed their Rochester location, apparently permanently.
Fury Outlet Rochester is (or was) located at 1053 U.S. Highway 52 in Minnesota's Med City. It's on the west frontage road, situated between Los Dos Amigos and Star Auto Sales. And while their website makes it seem like the dealership is, in fact, still open, when you call the number listed, you're greeted with the following message:
"Thank you for calling Fury Outlet Rochester. We have recently consolidated and have moved our operations to our South Saint Paul location."
Ah hah. That pretty much makes it clear that the Rochester Fury location isn't open for business any longer. And, that fact was also confirmed by the Post Bulletin's Jeff Kiger, who also noted earlier this week that Fury Outlet Rochester had reached the end of the road.
Kiger said that the Fury dealership had only been in Rochester a few years, first opening its doors in late 2019. Previously, that location had been a part of Kinsella Auto Sales. (Curiously, Kinsella ALSO looks to be out of business, as their website says it's 'currently unavailable' and there aren't any current posts on its Facebook page.)
However, Fury Motors IS still very much in business at its main location, on Concord Street just off I-494 in South Saint Paul. Google Maps also says Fury operates Fury Outlet and Fury Motorcycle, also on Concord Street in South Saint Paul as well as Fury Motors in Stillwater.
It's not ever fun to see a business shut its doors, and, sadly, this isn't the first business to call it quits recently. Keep scrolling to check out a list of other businesses which closed for good in Minnesota in 2022.
Listen to Curt St. John in the Morning
Weekdays from 6 to 10 a.m. on Quick Country 96.5
List of Rochester Businesses That Closed in 2022
Saying goodbye is never easy, and in Minnesota, it takes us a few hours to actually get out the door when we are visiting friends. Sadly, a few businesses in Rochester, Minnesota had their own goodbye in 2022 - some in more of a Minnesota style with a note and a few weeks or days to have closure, while others just seemed to disappear in the night forever.
More From Quick Country 96.5