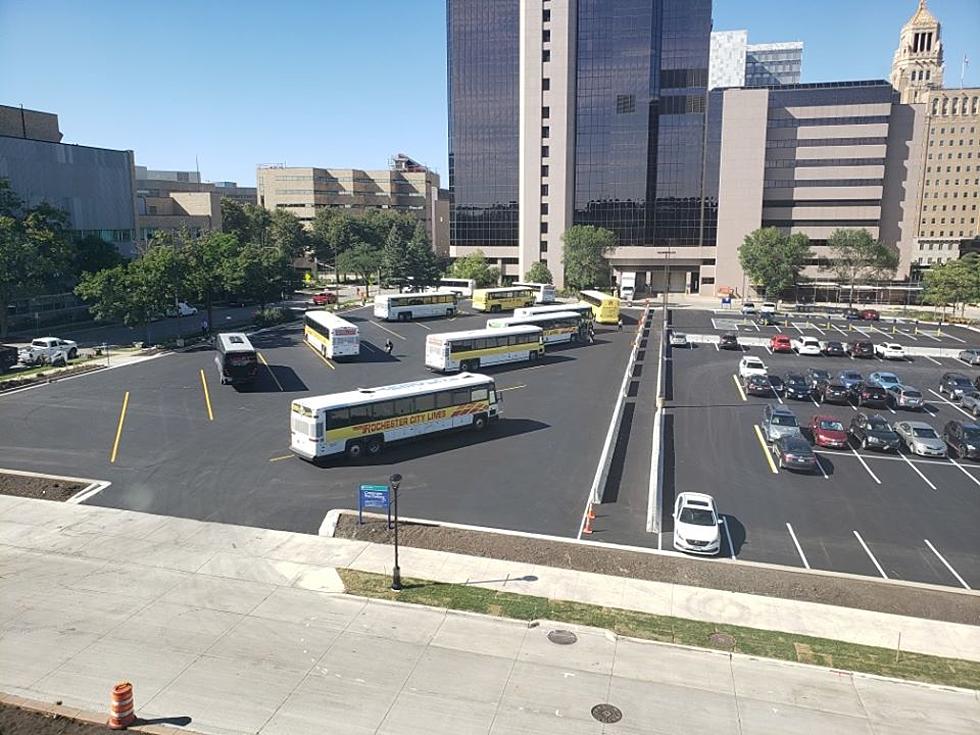 Rochester City Lines is Taking Extra Precautions With Their Buses
Photo Credit; Rochester City Lines Facebook Page
Our world has changed drastically over the past two weeks with the Coronavirus (COVID-19) spreading through the United States. Many businesses are changing how they operate and the sanitization practices they have. We received an email this morning from Rochester City Lines explaining how they are taking extra precautions in Rochester.
In this email, the company said,
"Please know we are 100% dedicated to your safety and comfort onboard our service at all times."
The company did say they have no intention of shutting down services, but they are going to be taking extra precautions. Their first step is to limit their compacity on each bus. They are only allowing the bus to be 50% full. If there are more folks that need access to that bus, the company said they would add another bus to that stop.
When it comes to social distancing, the company will be practicing as best as they possibly can. They are asking folks to only use the window seats and leave the aisle seats empty. This way there is some distance when it comes to riders.
Now onto the sanitation and cleaning piece of things. In this email, the company said they have added extra staff to the cleaning and sanitation team. When they do clean the busses, they are doing their best to do it in a prompt, but thorough matter. According to the email, staff will be using a variety of cleaning and sanitation products on highly touched surfaces. Those areas include
Handrails
Armrest
Drivers Steering Wheel
Dash area
Windowsills
Overhead Parcel bins
Handles
Restroom door handles
Restroom handrails
Exterior baggage door handles
This morning it was also announced that a few of the stops are changing because the Mayo Clinic is adding a testing site at Lot 6.
If you take the bus from St. Mary's campus, nothing will change for you. They did say if you have any questions to reach out to them through their website. As they said, they are going to do their best to keep everyone healthy and safe.
Hang Out With Paisley Dunn on Quick Country 96.5 Weekdays from 3 pm - 7 pm 
Wake Up With Paisley Dunn on Kat Kountry 105 Weekdays from 6 am - 10 am
Enter your number to get our free mobile app
More From Quick Country 96.5