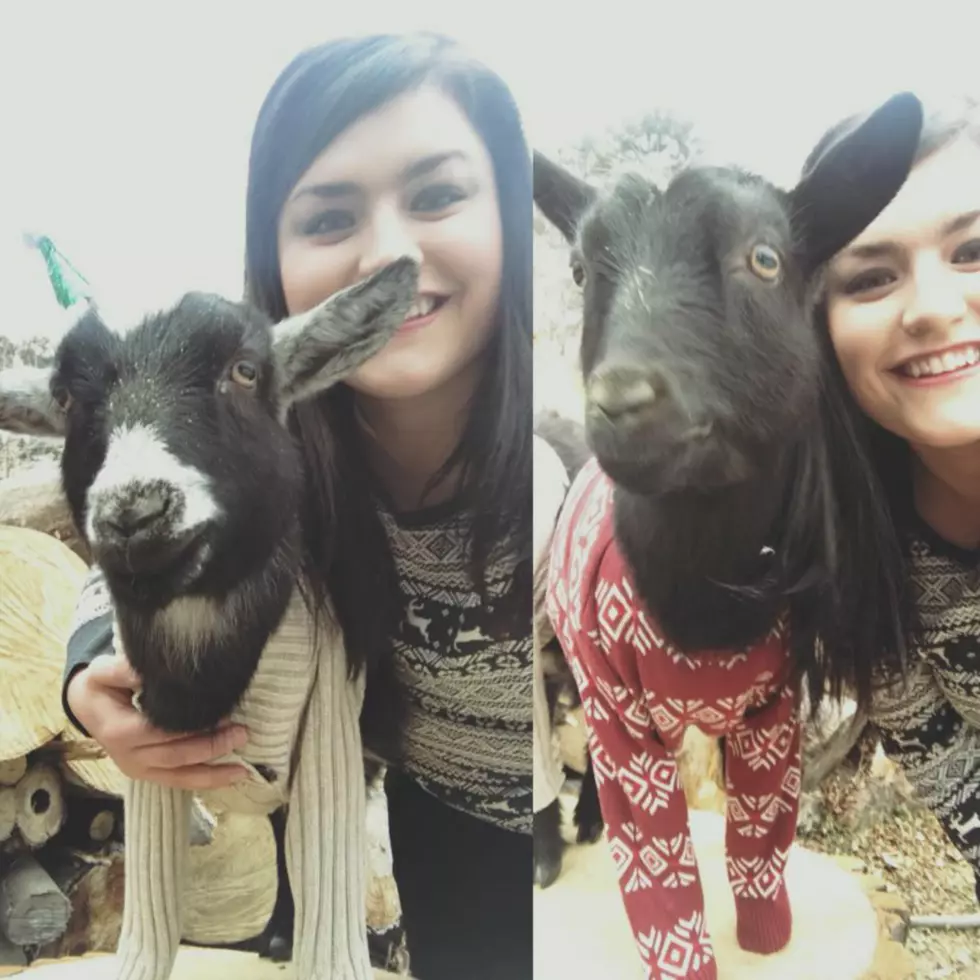 Rochester Goats In Festive Sweaters Are Everything – [PHOTOS]
Tori Lynn Utley via Facebook
One of my favorite parts about following Rochester's own Tori Utley on Facebook is ALL of the goat pictures! They're just too cute.
Meet Archie and Otis! These two lucky goats spend their day hanging out with a mom who loves them very much in Rochester. She dressed them up for the holidays! She chose some seriously adorable sweaters for them too. Otis even smiled about it!
Check out their festive style here!
Too cute!! According to Instagram, these two goats were actually birthday gifts for Tori this year! She started with one, and ended up with two brothers because goats are social and need a buddy.
Archie and Otis would love to have you follow them on Instagram! I'm sure more cuteness will be posted on their page in the future.
More From Quick Country 96.5