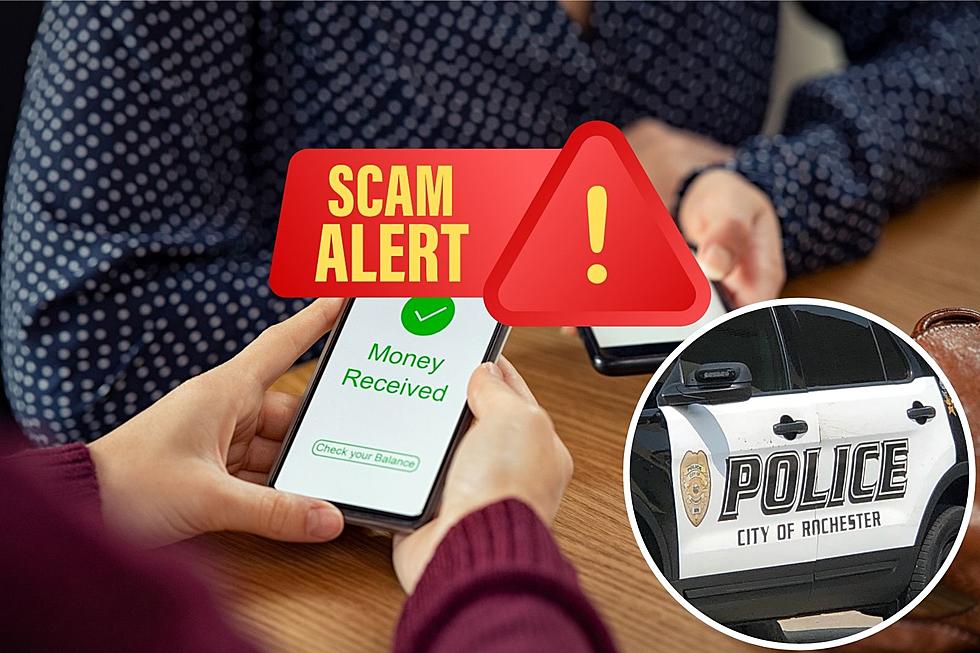 Rochester Man Out $400 From Latest Scam to Hit the Area
KROC News
Rochester, MN (KROC-AM News) - A Rochester man is out $400 from a payment app scam.
On March 14th the Rochester Police Department took a report that a 63-year-old Rochester man listed an item for sale on Facebook Marketplace and was contacted by what he believed to be a potential buyer. The so-called buyer decided to use the app Zelle to send the payment for the item. The man and the so-called buyer exchanged emails.
The seller then received an email from what he believed to be Zelle. The email stated the buyer of the item would have to pay $400 to upgrade the seller's Zelle account to a business account before the funds for the item purchased could be transferred into the seller's account. The email also stated that the seller would have to reimburse the buyer for the $400 to upgrade the account.
Shortly after, the seller received another email from what he believed to be Zelle that said the buyer sent the $400 to upgrade the account and the money to purchase the item.
The seller then sent $400 to the supposed buyer, but the seller never received the payment for the item he posted for sale.
Rochester Police Captain Casey Moilanen said this is at least the second time in recent weeks that RPD took a report of this type of scam.
Decorah Man Arrested for Murder in Missing Man's Death
Breathtaking $1.45 Million-Dollar Home for Sale in Rochester Is Picture-Perfect
A breathtaking home was listed by REALTOR Kara Gyarmaty at Edina Realty, Inc. in Rochester, Minnesota and if you love modern farmhouse style, this might be your dream home. The entire house is just over 6,000 square feet and features some really adorable rooms. There are 5 bedrooms, 4 bathrooms, and I even spotted a barn door in a few of the photos. If you are looking for a home with a "country" setting, this house is nestled on 2.09 acres and is surrounded by woods. If you've wanted to live in the coveted Mayowood Hills neighborhood, you'll just need $1,450,000 to make it happen. Drive by 2375 Hardwood Ct SW in Rochester and take a look at the photos below, you'll see that it is well that million-dollar price tag.
More From Quick Country 96.5