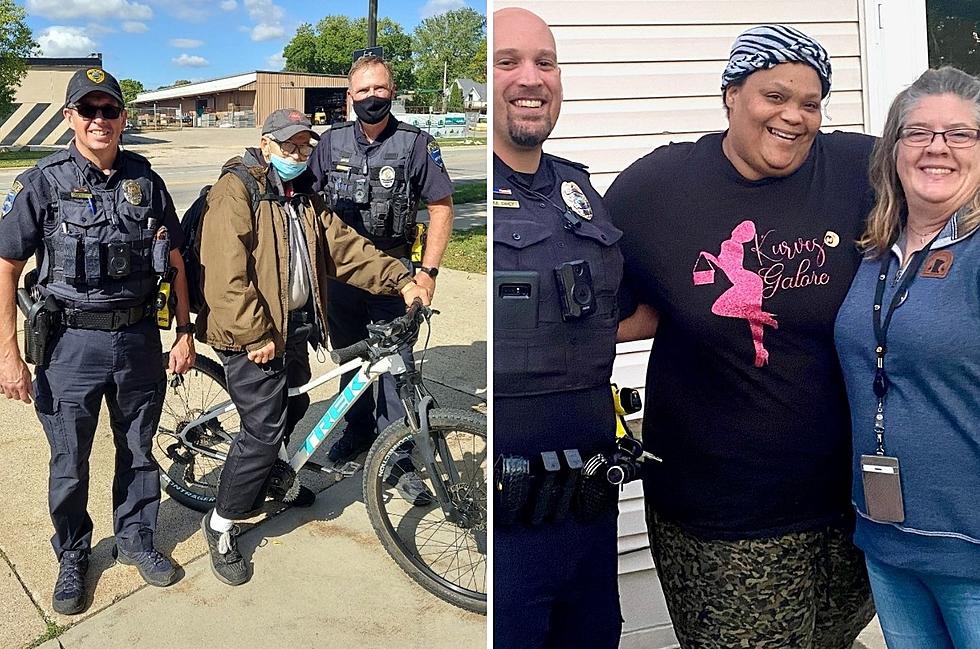 Rochester Police Department Gives Back and Helps Two Locals in Need
Credit: City of Rochester, MN Police Department via Facebook
In the past week, the Rochester, Minnesota Police Department has stepped up and given back to two locals in need. Shout out to the RPD for helping these two!
The first story is about a guy named Ralph who relied on his bike to get to and from work every day. Unfortunately, some terrible person stole Ralph's bike making it hard for him to go to work. When officers from the Community Action Team found out about Ralph's bike, they decided to help out and gift him a refurbished bike.
Just the other day the RPD shared this story. Sgt. Dahly had a washing machine he wanted to donate but didn't know who to give it to. So he reached out to Teri Dose, Community Outreach Specialist, and she knew exactly where to gift the washing machine. A struggling family in the area had their washing machine died on them recently (Those kinds of appliances always die at the worst times.) so Sgt. Dahly and Teri brought the washing machine to the family!
Do you have good news to share? We love hearing about the good things going on in our area. Share stories with us anytime by chatting with us on our free app (which you can download below). You can also send us pictures through the app.
Listen to the Get Up & Go Morning Show w/ Dunken & Carly On-Demand below, with the 106.9 KROC app, and on the following podcasting services:
Apple | Google | Spotify
If you want to check out more good news that's happened in the past year, keep scrolling to read 20 good news stories. They're bound to put you in a good mood today.
20 of the Best Good News Stories of 2021
Lots of good is happening in our world, even as we are all in the middle of a pandemic. If you are searching for some positivity right now, you came to the right spot. Here are the top 20 good news stories for 2021 so far.
More From Quick Country 96.5