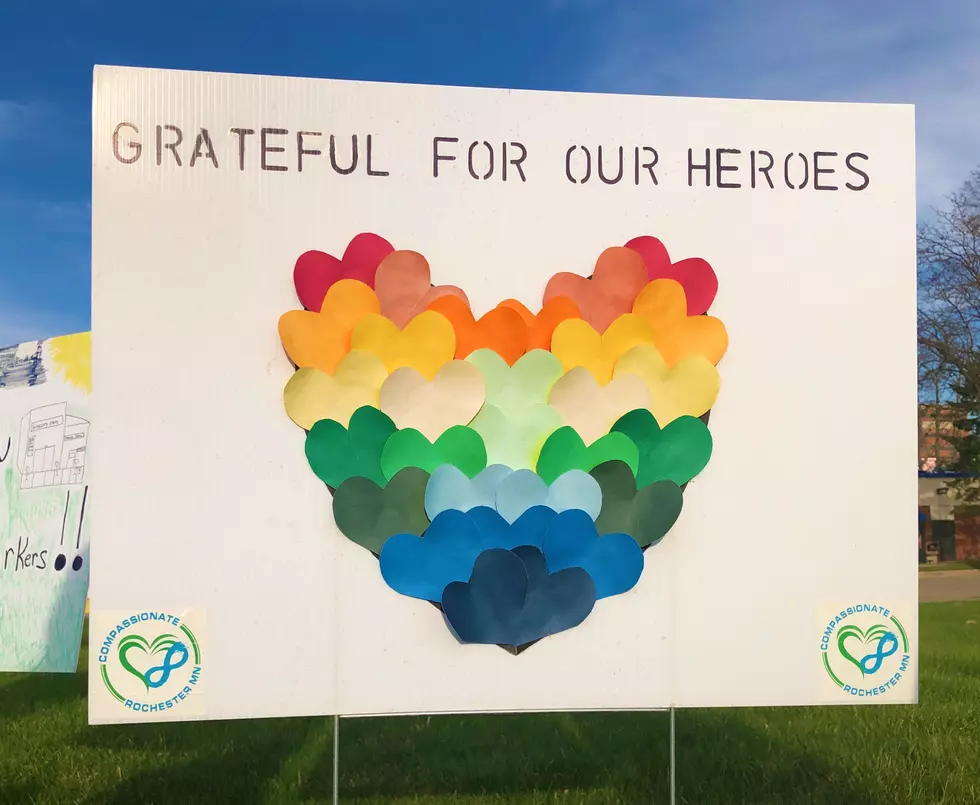 Rochester's Heart Warming Gratitude Garden
Photo: James Rabe TSM-R
Just driving along and there on 2nd Street, near the Highway 52 bridge, I saw it...a gratitude garden, in full bloom! I asked around, but no one could tell me who took the time to make and display such wonderful signs for the folks dealing with Covid-19.. Thank you, sign makers and placers.
This is a gift to Rochester...and the people here than make it such a wonderful town to live in.
Garden of Gratitude
Listen to James Rabe and Jessica Williams Weekday from 6 - 10 AM on Y-105 FM
Do you owe someone a thank you? A great way to do it is with cooking and baking from the heart...
RECIPE: Try This German Raspberry Chocolate Cake
Enter your number to get our free mobile app
More From Quick Country 96.5