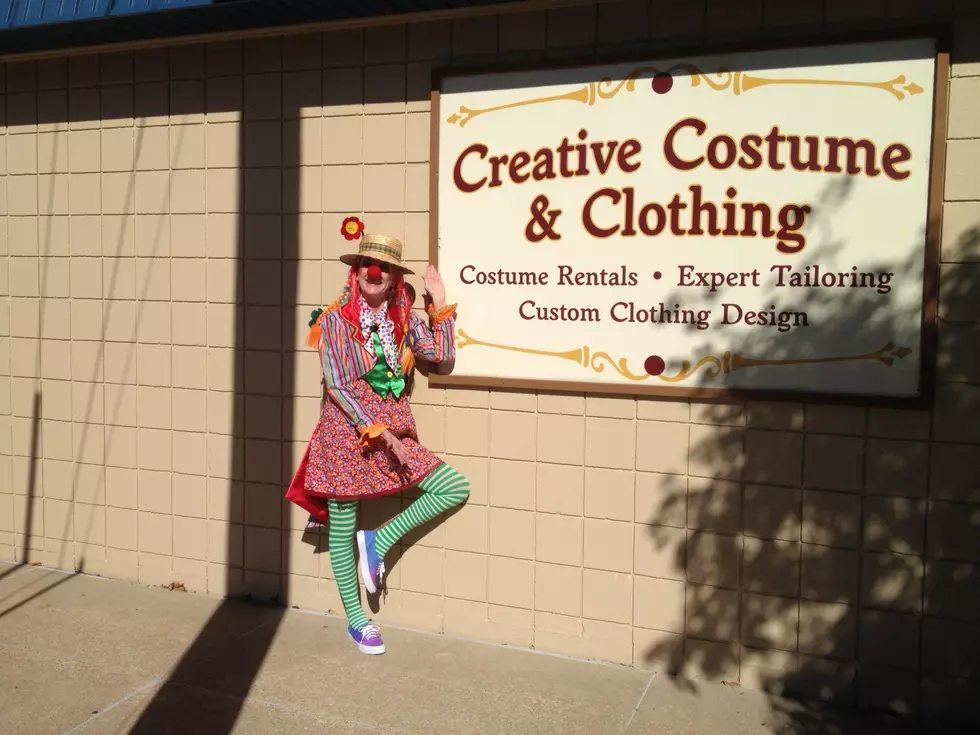 Rochester's Only Remaining Local Costume Shop Closing Soon
Creastive Costumes
Enter your number to get our free mobile app
Rochester's only locally owned, always here, we'll make it for you if we need to, costume shop is closing. During this pandemic, there have been so many businesses closings. Each one has had a unique place in Rochester and Southeastern Minnesota and we hate to see them go.
Creative Costume and Clothing owner, Marann Faget, has, for more than a decade, created thousnads of costumes and pieces of clothing and has created such an interesting life story.
You could ask her about her time at Rochester Community College, as a student or as their resident costume designed. You could ask Faget about living in Greece, creating beautiful high-end clothes. Or about her time working in theater, movies, TV, even ballet and opera.
But today, if you ask her for a story, it'll be one of frustration as just how hard it has been to try to keep a small business going. I reached out to Marann Faget to see how she's feeling.
MF - Thanks for noticing my little shop closing I've been in business for 11 years on October 1 and it's very sad to me.
JR - Beacause of the pandemic?
MF - Yes because of the pandemic closing my shop for three months with no business, plus after that no parties or anything no Shop can survive six months with no costume rentals! I think it's a tragedy this happen to an 11-year-old business when so many people got money that I haven't even been in business that long.
JR - Does this mean retirement for you?
MF - I wish I could retire I have too many bills to pay mainly the back rent and all the costumes I purchased a year ago from the other shop that closed. I've luckily found a small office on Marion Road that has a reasonable rent in signed lease for the next five years. Unfortunately I cannot rent costumes it's too small.
JR - Do you have a favorite story to tell?
MF -  I've helped a lot of school children with my business over the years when they do reports and plays in elementary and Middle school I was able to offer a flat $35 fee for children to wear historical costumes. One of the things I also did was help small theaters in town and surrounding area with free costumes if I could for just the price of cleaning when they didn't have a budget.
Marann Faget's shop, right next to Thee Only Shoe Repair, will be in full selling-off mode this and next weekend. All costumes and hats must go,  so Halloween fans take notice. See her address and hours by clicking here.
Listen to James Rabe and Jessica Williams Weekday from 6 - 10 AM on Y-105 FM
KEEP READING: Rochester Businesses That Have Closed in 2020
More From Quick Country 96.5