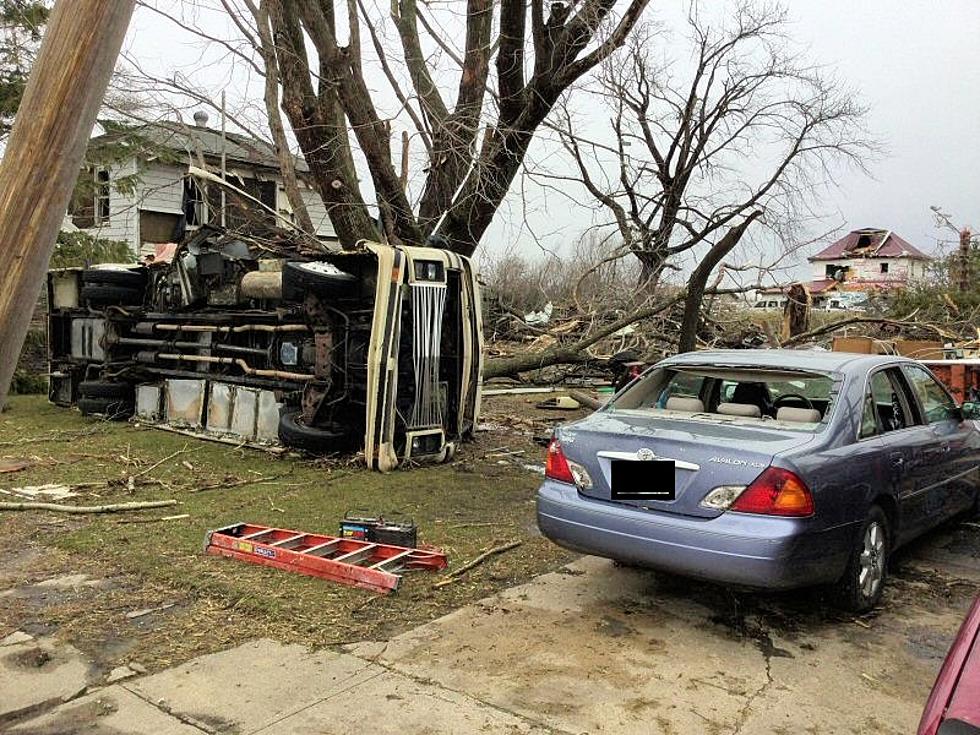 Tuesday Tornado Outbreak Was a Record Breaker For the Region
NWS-La Crosse
Rochester, MN (KROC-AM News) - The 5 tornadoes confirmed by the National Weather Service in La Crosse after severe storms hit the region Tuesday night set a record for the month of April.
It was the highest number of tornadoes to hit in a single day during April in the warning area covered by the NWS office in La Crosse.  The previous record was 4 and was set on April 19, 1957.
Tuesday night's twister total also tied the record for the highest number of tornadoes during the entire month of April that was set in 1954.  They were the first tornadoes to hit the region in April in 11 years
Volunteers from the American Red Cross have been deployed to the Taopi area to help with the disaster relief effort.  The Rochester chapter of the organization says the volunteers are connecting with people affected by the devastating tornado that struck Tuesday night and are providing emergency assistance. That includes food, basic hygiene necessities, health and mental health services, and connecting to available recovery resources.
The National Weather Service reported the tornado was an EF2 twister with peak winds exceeding 130 mph. Numerous homes were destroyed or damaged beyond repair when the tornado smashed into the small Mower County town shortly before 11 o'clock at night.
A second tornado was confirmed in Fillmore County in the Spring Valley area. It was an EF0 tornado with peak winds of around 100 miles an hour, which damaged farm buildings and trees.
At least 2 other tornadoes were confirmed in northeastern Iowa from the same storm system. An EF1 tornado with estimated peak winds of 110 miles an hour struck near the town of Brownsville in Mitchell County, another EF1 twister hit near the Mitchell and Howard County line near Riceville with 100 mile-per-hour peak winds, and a tornado rated as an EF0 storm was confirmed near the town of Saratoga in Howard County.
Rochester Robbery Suspect Accused Of Assaulting Victim
15 Most Viewed Rochester, MN News Stories of 2021
From famous owls, fantastic service, and future food, to historic tornadoes, terrible tragedies, and city turmoil -- these are the most viewed Rochester news stories of 2021.
More From Quick Country 96.5