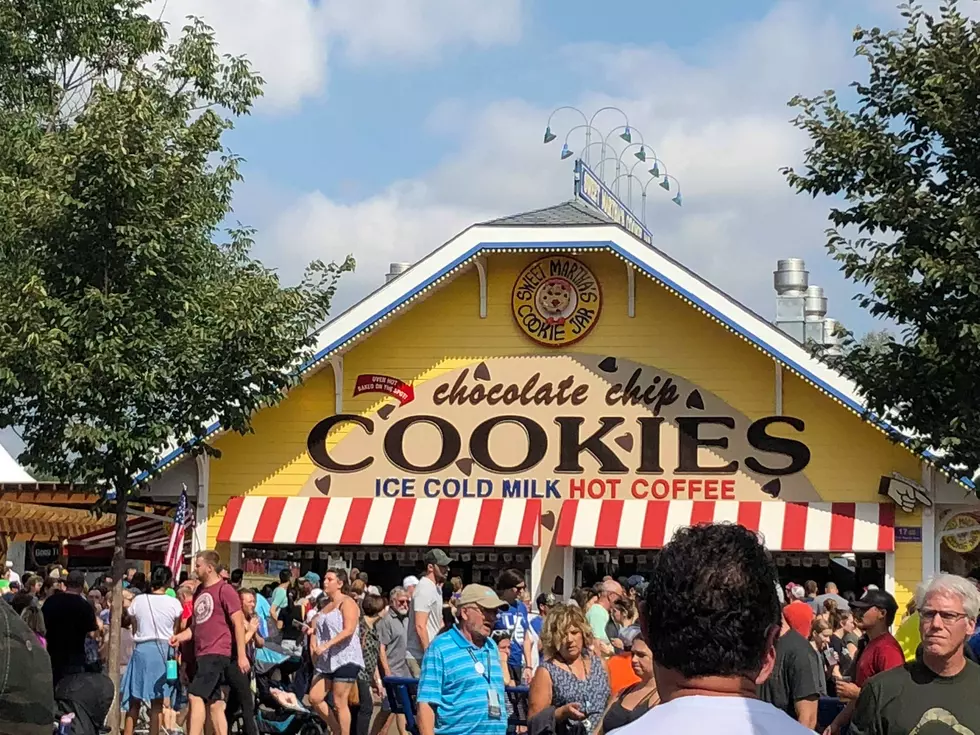 Sweet Martha's Selling Super Limited Edition Tie-Dyed Shirts
Abbey Minke
Add "tie-dyed t-shirts" to the list of ways businesses are pivoting to make money during the COVID-19 pandemic.
Sweet Martha's Cooke jar at the State Fair will be open this year during the drive-thru food parade, but that revenue is a drop in the bucket compared to an average year at the fair for the cookie conglomerate.
To help us get our cookie fix all year long, Sweet Martha herself has been tie-dying t-shirts. These super limited edition tees are part of the very first merchandise collection to ever come from the company. This is surprising considering even the Giant Slide at the fair sold t-shirts in the past.
Only 75 of each color were made, and the collection will be launching online on August 6th. And it isn't all about putting money in their pocket, 10% of the proceeds will go toward Cookie Cart, an organization that provides teens with lasting and meaningful work, life and leadership skills through experience and training in urban nonprofit bakeries, and Hallie Q. Brown Community Center in St. Paul.
So far we know the collection includes a short sleeve tee with a blue tie-dye, and a long sleeve with a yellow tie-dye. Both feature the iconic Sweet Martha's logo.
The full collection will be launched early next week, and you'll have to keep your eyes on their Instagram page for that. This tie-dye collection will be available on Thursday August 6th at Sweet Martha's website.
Enter your number to get our free mobile app
5 Things From the Benton County Fair That Won't Be Missed in 2020
More From Quick Country 96.5