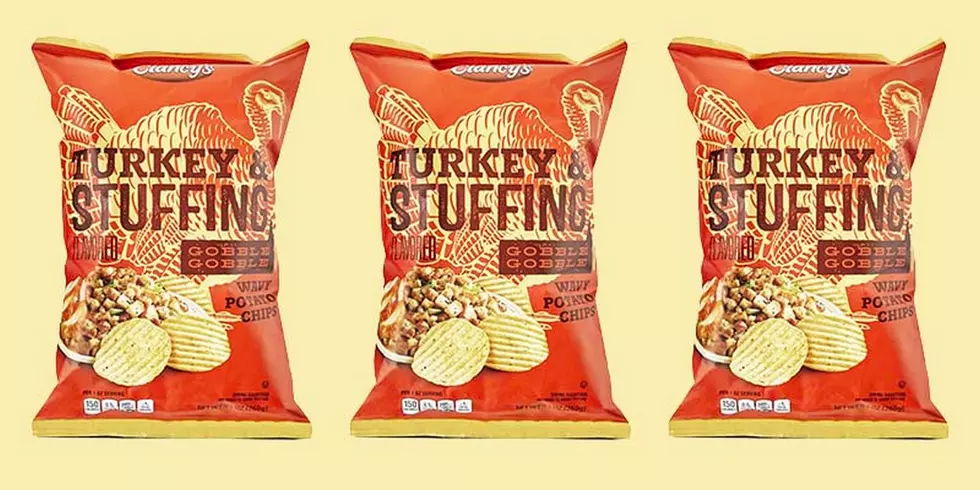 #TasteTest – Are Aldi's Turkey and Stuffing Chips Any Good?
Aldi - Clancy
Enter your number to get our free mobile app
It was just last week we reported Aldi was selling Turkey and Stuffing potato chips.
When people look back at history, they're going to say 2020 was the pits...but three things stood out. The American Spirit, masks with funny sayings, and Aldi's Thanksgiving flavored potato chips! (Keep reading about Aldi's chips.)
The big question then and now was/is, "How do they taste?"
I sat down in my oddly empty apartment in Rochester, Minnesota, and all you have to do is hit play to watch the taste test.
Aldi's Turkey and Stuffing Wavy Potato Chips by Clancy
No doubt about it, these chips smell like Stove Top Stuffing.
The "flavor profile" (ugh, I can't believe I used that phrase...but I'm a tate-tester in 2020 and that's what you have to say!) is very stuffing, tiny hint of gravy (not sure if that's intentional), and not one bit of turkey taste. Not an iota. Not a smidge. Not a wing, nor a breast. So, major points lost for lack o'turkey.
The lack of turkey flavor means a lack of balance. Stuffing is so good because it counters the blandness of the turkey. However, without the stuffing you're left with what? Exactly. Just bread. Sure, it's delicious bread, but bread and some spices. I'm not going to buy 'em again, but at less than $2 a bag? Try it out, even just for fun.
Now that it is cold again, you may need these tips more than ever...
CHECK IT OUT: Here's how to stop your glasses from fogging while wearing a face mask
More From Quick Country 96.5