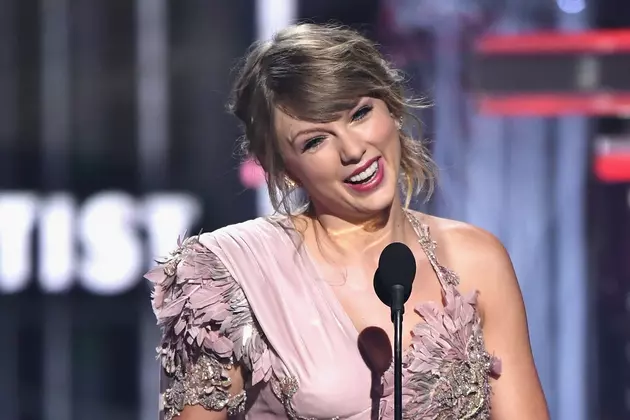 Forget Brad Pitt: Taylor Swift's Cats Are 'Deadpool 2's Best Cameo
Ethan Miller, Getty Images
Why have a cameo when you can have a ca-meow?
Taylor Swift is chuffed as can be after learning that her beloved kitties, Meredith and Olivia, appear in Deadpool 2. (Well, sorta.)
In one scene in the R-rated superhero comedy starring Ryan Reynolds, Deadpool/Wade Wilson wears an adorable T-shirt featuring photos the pop star's prized pussycats, along with the text, "Olivia & Meredith Best Friends Purrrrr-Ever."
But this isn't Swift's only connection to Reynolds. His daughter with Blake Lively, 3-year-old James, is featured on the intro for "Gorgeous," a track off Swift's sixth studio album, Reputation.
Speaking to Good Morning America while promoting Deadpool 2 on May 15, Reynolds shared, "[The audio of James] was a voice memo that ended up on a [Taylor Swift] song. It's pretty amazing. My daughter has a really, really terrible ego problem now after that song."
Meanwhile, Swift's kitties aren't the only famous guests featured in the Marvel flick: Brad Pitt (yes, seriously) makes a blink-and-you'll-miss-it cameo as an ill-fated hero named the Vanisher.
Celebrity Yearbook Photos
More From Quick Country 96.5