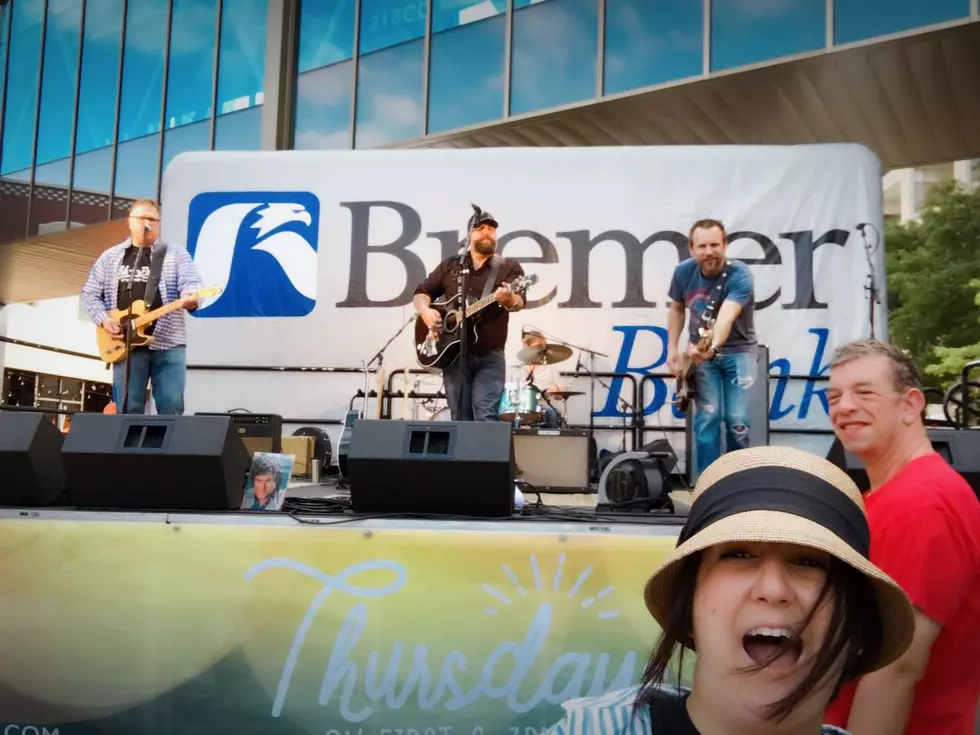 The 2018 'Thursdays On 1st & 3rd' Lineup Is Here
TSM Rochester / JT & The Gunslingers
It looks amazing! One of the best parts about summer in Rochester is Thursday on 1st and 3rd. It's back with great entertainment!
Last year, we rocked out in downtown Rochester with JT & The Gunslingers, Th 9th Planet Out, and so many more acts of various genres. This year, it looks like we're getting the same variety, but a more chill vibe.
Take a look at the 2018 entertainment for Thursdays on 1st and 3rd here! My faves playing: Annie Mack, The Chubs, Loud Mouth Brass and Ventura Highway! They are "must see" acts!
If you're new to Rochester, you're probably asking what all the hype is about this. It's pretty much a weekly summer block party every Thursday for three months. It's a lot of fun too! The Rochester Downtown Alliance organizes it all with the help of sponsors. Just note that there's a lunchtime version from 11AM - 1PM, and evening version from 5PM - 8PM.
Rochester's best restaurants clamor to serve their food at these parties because everyone is going to be there!
See you this summer? We'll be out enjoying the festivities too!
More From Quick Country 96.5