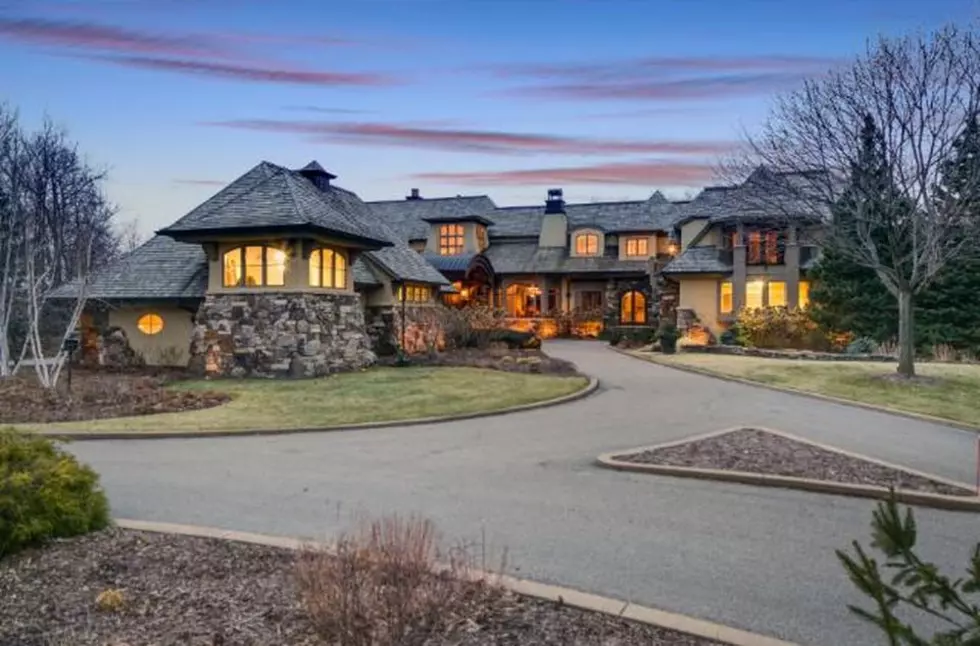 The 3 Most Expensive Houses in Minnesota
Zillow.com
A home with several guest houses, views for days, indoor basketball courts and private golf courses. These houses have some incredible amenities that most of us can only dream about. Check out these unbelievable places right here in Minnesota.
Because I am obsessed with Fixer Upper, I have given each of these homes a clever name.
3. THE COUNTRYSIDE INN (Hamel, MN)
This beauty has 2 bathrooms to every bedroom (5 beds, 10 baths). A massive 14,208 square feet, with lots of land. You get not one, but three ponds to yourself, a huge outdoor pool AND an indoor basketball court. They describe it as a Colorado-inspired lodge.
2. THE LAKE RESORT (Crosslake, MN)
With huge windows with a view for days, you won't want to leave this unique Minnesota home, or should I say homes? There is one main living area, along with FIVE guest houses. Giving you a grand total of 21 bedrooms and 15 baths. It even has it's own movie theater.
1. THE CRAFTSMAN'S CASTLE (Wayzata, MN)
This European-inspired estate has to be one of the most unique and gorgeous things I've ever seen. At 16,078 square feet it includes two elevators, a golf course and a cigar room.
More From Quick Country 96.5