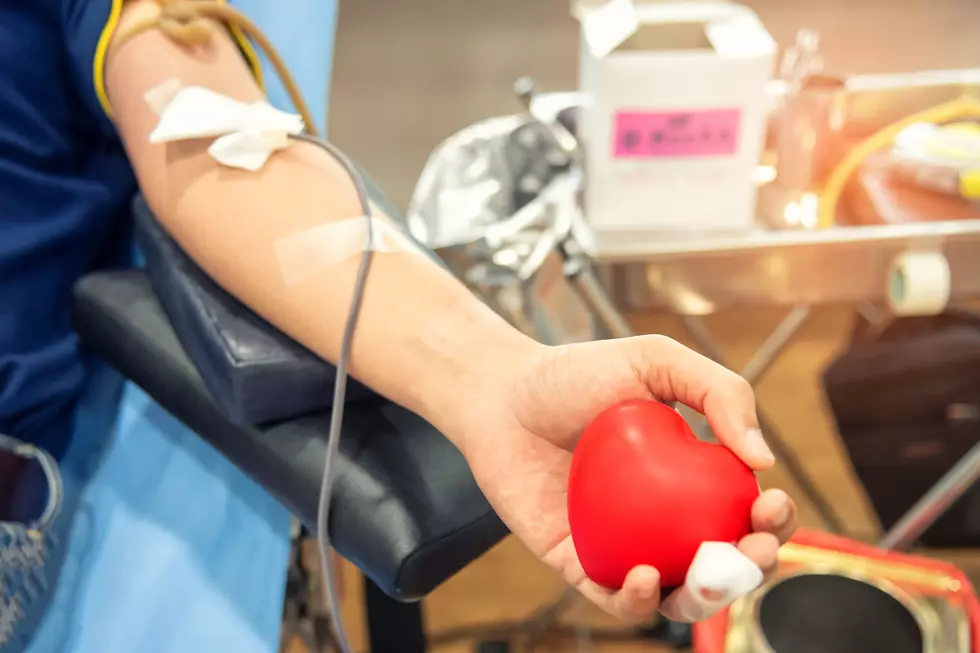 The Minnesota Red Cross Wants Your Blood and Will Give You Prizes
Getty Images/iStockphoto
Whether or not you have been vaccinated against COVID-19, you can donate blood. Doing so could also give you the chance to find out if you have the coronavirus antibodies. The American Red is in need of blood donations and will be holding many drives across the region in May. Donors between May 1 and 15 will receive a five-dollar Amazon gift card. And anyone who donates in May will be entered for a chance at a travel trailer camper.
In a news release, the Red Cross says those who have received a vaccine can donate blood, "As long as donors are symptom-free, feeling well and can provide the vaccine manufacturer's name, there's no waiting period required after receiving a COVID-19 vaccine currently authorized in the US."
"The Red Cross is testing blood, platelet and plasma donations for COVID-19 antibodies. The test may indicate if the donor's immune system has produced antibodies to this coronavirus, regardless of whether they developed symptoms."
Donors are asked to schedule their appointment through redcross.org.
Owatonna
Wednesday, May 5, Owatonna VFW at 135 Oakdale St., 12 to 6 pm
Thursday, May 6, Owatonna VFW, 9 am to 2 pm
Monday, May 10, Associated Church, 800 Havana Road, 1 to 6 pm
Faribault
Tuesday, May 4, Washington Recreation Center, 117 Shumway Ave., 9 am to 3 pm
Monday, May 10, Our Savior's Lutheran Church, 1207 Prairie Ave. SW, 1 to 6 pm
Thursday, May 13, Rice County Sheriff's Office, 118 3rd St. NW, 9 am to 3 pm
Northfield
Monday, May 3, Culver's 960 Highway 3 South, 10 am to 4 pm
Friday, May 7, St. Peter's Lutheran Church, 418 Sumner St. E, 9 am to 3 pm
Monday, May 10, St. John's Lutheran Church, 500 3rd St. W, 1 to 6 pm
Claremont
Wednesday, May 12, First Presbyterian Church, 121 East St. N, 10 am to 4 pm
Kasson
Friday, May 7, Anytime Fitness, 110 W. Main St., 10 am to 4 pm
Enter your number to get our free mobile app
Speaking of prizes, how does $10,000 sound? Play WIN CASH with this radio station.
HAVE YOU SEEN ME? 28 Kids Missing From Minnesota
As of April 7, 2021, there are 28 children missing from across Minnesota and have still not been found, according to the
National Center for Missing and Exploited Children
. If you have seen any of them, or have any information on their whereabouts, please don't hesitate to call 911 or you can call the National Center at 1-800-843-5678 (1-800-THE-LOST).
More From Quick Country 96.5