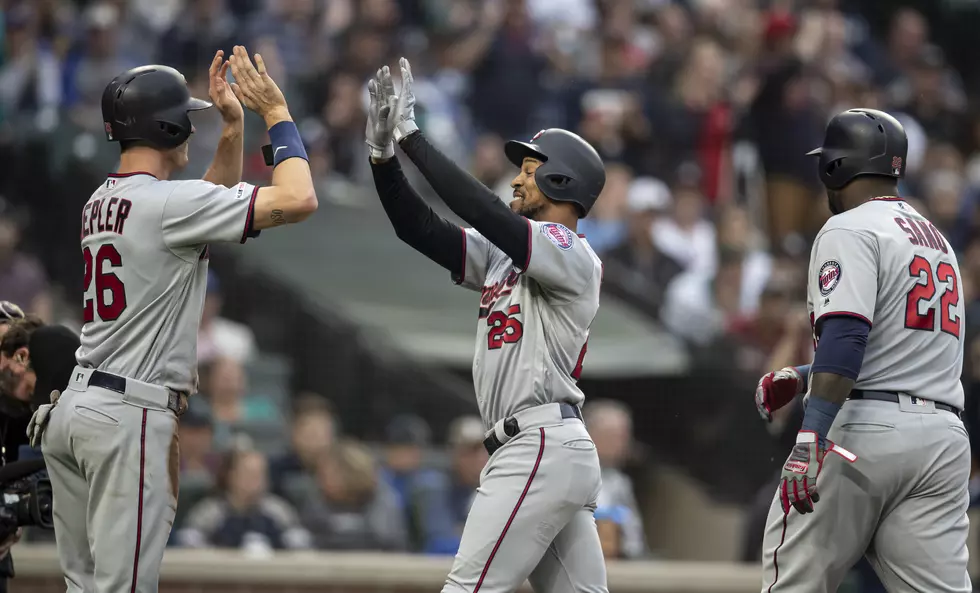 The Twins Just Did Something They Haven't Done Since 1973
Photo by Stephen Brashear/Getty Images)
Of all the 'major' sports, football, basketball, baseball, and hockey, sorry soccer and lacrosse, baseball has always been the most statistic heavy of the four. I came across this stat this morning as I was scrolling through Twitter.
That's 46 years between home run cycles for a club that's been here in Minnesota for almost 60 years. You might ask, ok Paul what is a homerun cycle? A homerun cycle is where a team hits a grand slam, a three-run, two-run, and solo home run in a game. That 1973 Twins team had some big names on it, Jim Kaat, Bert Blyleven, Phil Roof, Harmon Killebrew, and Rod Carew just to name a few. That 1973 team finished with an exact .500 record at 81-81.
This 2019 Twins team has some names on it too. Buxton, Berrios, Schoop, Kepler, and Rosario. Will the Twins hopefully finish above .500? We can only hope so. The 46-year gap in home run cycles by a team isn't the only historic piece to the puzzle of the 2019 Twins. As this team is on pace to set the MLB home run record set last year by the Yankees in early September if they keep this pace.
More From Quick Country 96.5