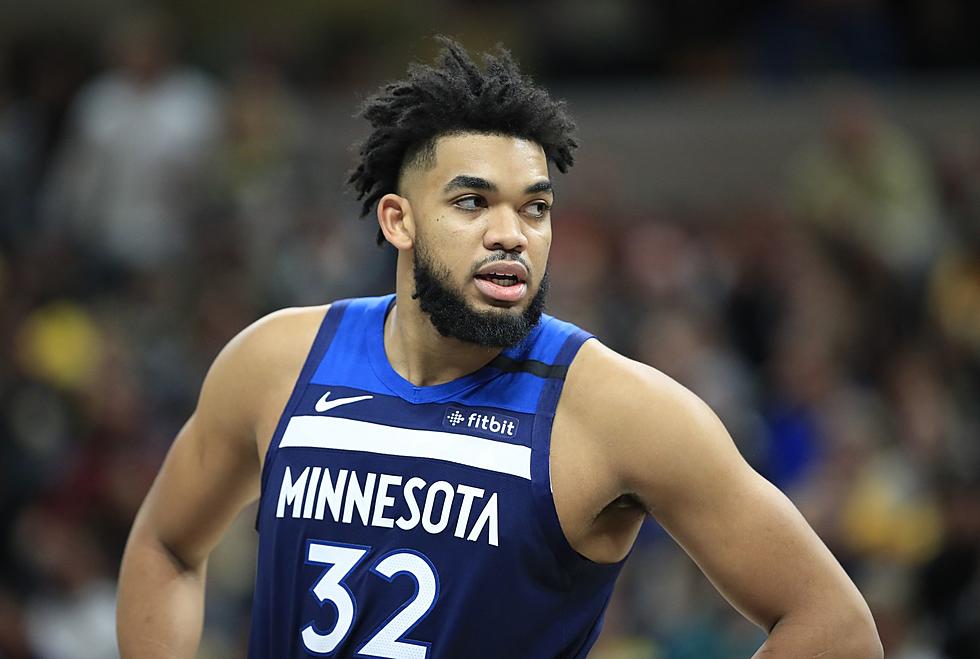 Timberwolves Win NBA Draft Lottery, Get #1 Pick
Getty Images
The Minnesota Timberwolves won the 2020 NBA Draft Lottery Thursday night, and nobody was quite sure what to say. It was safe to say the Wolves shared what every fan was thinking with one tweet.
Yeah, pretty much all of the fans' reactions.
While this isn't the first time the Wolves won the lottery, it was the first time ever that Minnesota moved UP in the lottery. They have fallen down numerous times, most notably in 2011 when they had the worst record in the league and Kyrie Irving was the no-doubt #1 overall pick. Clevland jumped the Wolves and Minnesota ended up with Derrick Williams at #2 (Does anyone remember him?!)
The Wolves also won the lottery in 2015 when the ping pong balls bounced in their favor, while also having the worst record in the league. That pick ended up being Karl-Anthony Towns, which has worked out pretty well for the Wolves.
What will the Wolves do with the #1 overall pick in October's NBA Draft? That is tough to say. There isn't a well-known, franchise-changing prospect that can be found on many draft boards, but there are a lot of good players available including Anthony Edwards out of Georgia, LaMelo Ball, and James Wiseman.
Regardless, with a franchise that has been associated with losing for nearly 20 years, it feels good to have the lottery fall your way.
Now, can the Wolves hit on a draft pick, or use as leverage to trade for a third star to pair with Towns and D'Angelo Russell? Only time will tell.
NEXT UP: Which is Your Favorite MN Sports Venue?
More From Quick Country 96.5