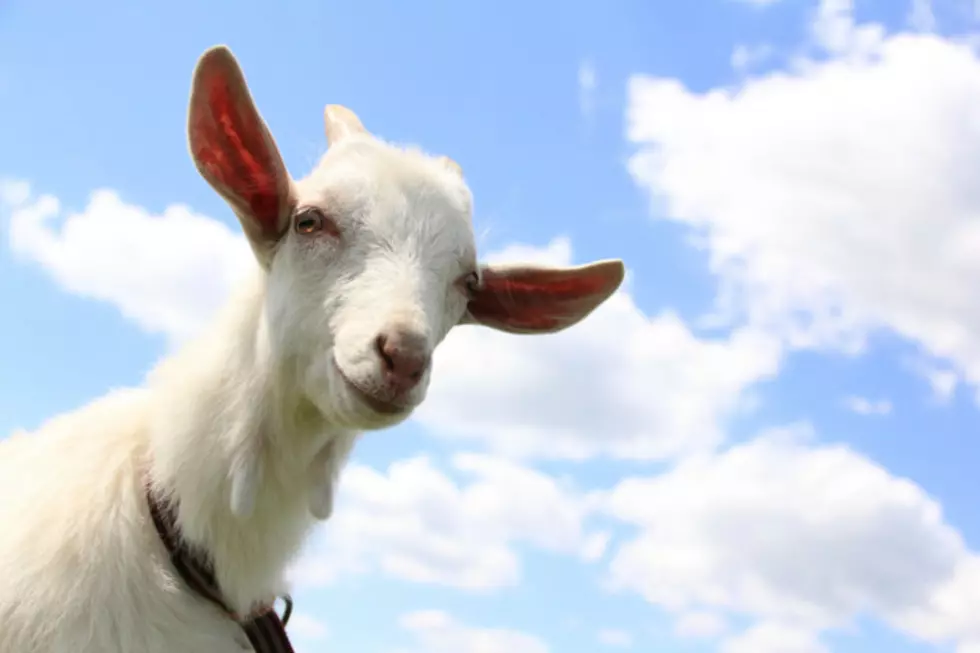 To Do After the Coronavirus – Goat Yoga in Minnesota
UmbertoPantalone/ThinkStock
Right now we can't really go anywhere except the grocery store and events are being canceled and postponed. Here's something to put on your calendar for after the Coronavirus (COVID-19) is over: goat yoga at Wildroot Cove in Minnesota!
Goat yoga has been around for a little while. It's become pretty popular! Lots of people love to do yoga (including me!) and then adding goats into the mix adds a hilarious and fun twist. I don't know this for a fact but I'm pretty certain goat yoga has gotten people into yoga who otherwise wouldn't have been interested in this form of exercise.
So right now we can't do goat yoga unless you own goats and you want to attempt to do goat yoga by yourself. A place you need to check out is Wildroot Cove. They host goat yoga classes, the downside is that the farm is in Nowthen, which is just north of the Twin Cities. Not the most convenient yoga class but to try out goat yoga, it might be worth it!
Enter your number to get our free mobile app
Hang out with Carly Ross on Kat Kountry 105 weekdays 6 - 10 AM The Mighty 920 KDHL weekdays 9 AM - Noon,
and 106.9 KROC weekdays 9 AM - Noon!
More From Quick Country 96.5