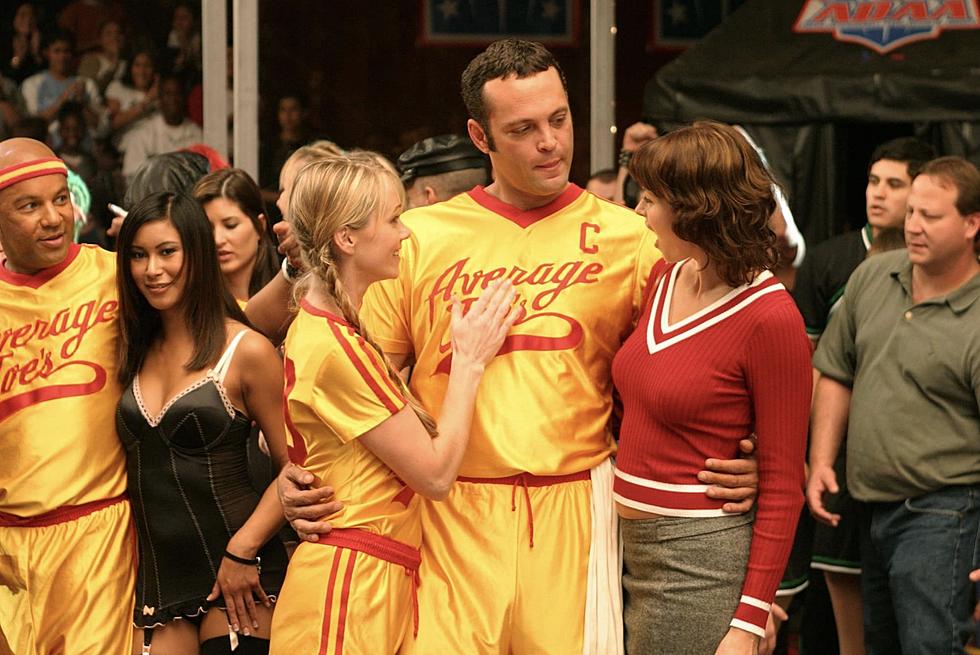 Vince Vaughn to Star in 'Dodgeball' Sequel
Fox
Back in November of 2022, we heard from actor Justin Long that Vince Vaughn wanted to make a sequel to Dodgeball: A True Underdog Story, the hit 2004 sports comedy about a team of plucky losers who manage to triumph in a game of competitive dodgeball in order to save their dilapidated gym.
"Vince had been telling me that he has this great idea for a sequel," Long said last year. "I don't know if he had yet pitched it to Ben, but I kind of set up the pitch, I felt like I should facilitate the pitch."
As always, one should trust Justin Long in all matters. Deadline now reports that 20th Century Studios is indeed now developing another Dodgeball movie, with Vince Vaughn set to star and Jordan VanDina working on the script.
READ MORE: 10 2000s Movies That Could Never Be Made Today
Last year, Long said that he would "love to do [a sequel] and I hope that it ends up happening." But he also said that Ben Stiller, who played the villainous White Goodman in the first Dodgeball may be "trepidatious" about returning. Deadline's report does not indicate whether Stiller is involved, or whether any of Dodgeball's other stars — including Christine Taylor, Stephen Root, Jason Bateman, Gary Cole, Alan Tudyk, Stephen Root, or Missi Pyle — will return. (Rip Torn, who played the team's quirky coach Patches O'Houlihan, died in 2019.)
Dodgeball: A True Underdog Story starred Vaughn as Peter LaFleur, the owner of a ramshackle gymnasium that's about to go out of business and be purchased by its competition, Globo Gym, run by the bizarre and sadistic White Goodman. Peter and his gym buddies decide the only way to save the gym is to win a major dodgeball tournament in Las Vegas; Goodman creates his own team of ringers to try to beat them. (If you haven't seen the film, you can probably guess how it all turns out in the end.)
The first Dodgeball was the feature directorial debut of Rawson Marshall Thurber, who's gone on to a fairly substantial career in Hollywood, having since directed hits like We're the Millers and Central Intelligence, and recently reteaming with Dwayne Johnson on the Netflix action film Red Notice, which is one of the streaming service's most-watched films ever. Whether he'll be involved in this new Dodgeball has not yet been determined, it seems.
The 10 Worst Romantic Comedy Clichés Of All Time
Here are the most annoying tropes we're tired of seeing in rom-coms.
More From Quick Country 96.5